WWE to Bring Back Infamous Million Dollar Belt for Huge NXT Storyline
Published 05/23/2021, 7:45 AM EDT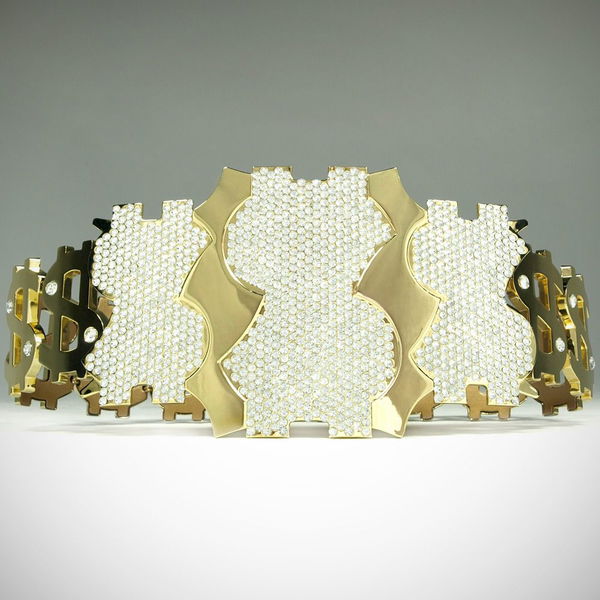 ---
---
Everyone has a price for the Million Dollar Man, but one thing no one can put a price on is the Million Dollar Championship. The strap remains untouched as one of the most creative belts in WWE history. Introduced by Ted DiBiase himself, the belt served as a stable in WWE in the late 80s and early 90s and was an actual championship at several points.
ADVERTISEMENT
Article continues below this ad
Although it was retired for good years ago, recent rumors suggest that WWE plans on bringing back the Million Dollar Belt. In fact, they might reintroduce it on NXT!
The belt will be used in the money angle between Cameron Grimes and Ted DiBiase, a storyline that fans have been enjoying so far.
ADVERTISEMENT
Article continues below this ad
Andrew Zaharian from the Mat Men Pro Wrestling Podcast leaked this information while speaking and admitted that it wasn't supposed to break out. Unfortunately, he couldn't hold news like that in. 
"He's gonna appear in the ring next week with Grimes…Million Dollar Belt is back…I can confirm the Million Dollar Belt is back baby! Sorry to the individual that told me but Million Dollar Belt is coming back. I don't know for how long but they're gonna have it on TV. People are very excited within WWE about the Million Dollar Belt," Zaharian confirmed. (h/t wrestlingnews.c0)
The Million Dollar belt has had some legendary holders in WWE
The prestigious belt has a starry list of holders and was the stepping stone for the legendary "Stone Cold" Steve Austin's rise in WWE as a megastar. The belt was infamously used in crucial angles and flaunted by DiBiase before that at the peak of his money gimmick.
ADVERTISEMENT
Article continues below this ad
It was then handed down years later to DiBiase's son, Ted DiBiase Jr., who competed for a few years alongside Cody Rhodes and attempted to bring justice to the Million Dollar Belt.
Unfortunately, WWE couldn't find a relevant place for the title in its modern product due to no one actually having the money gimmick and its loss of meaning to the new generation of fans. 
Now, the time is right to bring the belt back and there's no one better to hold it than Cameron Grimes. We don't know whether DiBiase agrees to be his manager or not or even if the title stays further than the storyline.
ADVERTISEMENT
Article continues below this ad
We can only hope that this DiBiase-Grimes angle continues to entertain.