"That Was My Unit"- WWE Hall of Famer Kurt Angle Names Brock Lesnar in His List of Closest Friends
Published 06/13/2021, 1:40 PM EDT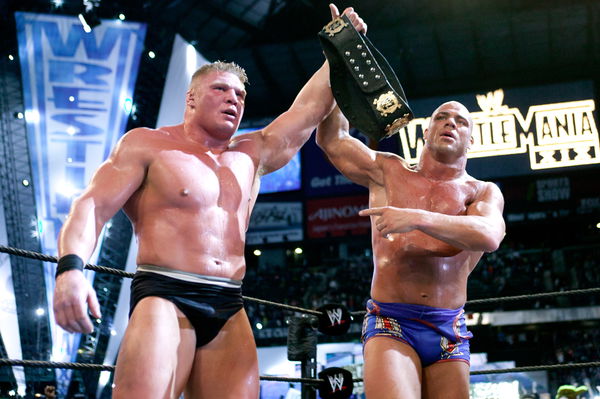 ---
---
Every WWE fan will remember the backstage segments of Brock Lesnar and Kurt Angle with fond nostalgia. Back in the early 2000s, these two were settling into one of the best feud-friendship fans were seeing and they really managed to get each other over in the process. 
ADVERTISEMENT
Article continues below this ad
Given the fact that the two spent a lot of time together on the road and in the ring, Angle regards Lesnar as one of his closest friends. He may also be one of the few close friends Brock Lesnar is known to have by fans. 
ADVERTISEMENT
Article continues below this ad
Speaking on The Kurt Angle Show, the WWE Hall of Famer revealed the backstage group he was a part of and named Lesnar as part of that close circle. 
"Well, my circle of friends at the time was Brock Lesnar, Big Show, you know, Team Angle, Charlie Hass, and Shelton Benjamin. We did a lot of traveling together. That was my unit. Those were my best friends. Those were the guys that I hung out the most of the time," he said. 
Little is known about the personal life of Brock Lesnar
Brock Lesnar almost never breaks character and does not have a huge social media presence either. Throughout his current hiatus from the ring, he has not posted much on Twitter and has maintained a huge silence on all fronts.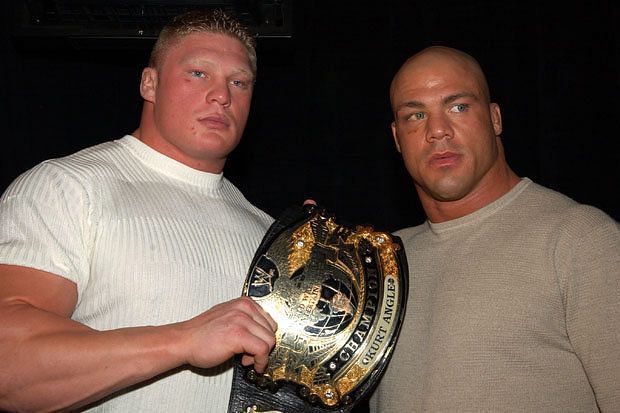 This keeps a potential return completely off the grid and if and when he does return, fans will be shocked for sure. However, this lack of a social media footprint also shields fans from his personal life. 
Apart from him owning and currently resigning on a family farm in Canada with his wife and children, we don't know much about who Brock Lesnar is behind the character. This is also why fans long to hear what kind of a person Brock is backstage and who he interacts with the most. 
ADVERTISEMENT
Article continues below this ad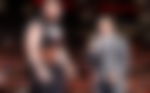 A lot of wrestlers have high praise for his respectful conduct and although he does have the reputation of not being a 'People's Person', he makes it clear that his personal life is his own business. 
Kurt Angle on the other end enjoys the fond memories of Brock Lesnar and traveling. It must be noted that the two don't meet often unless they cross paths. Nonetheless, it is nice to have a little bit of insight over Lesnar's friends backstage. 
ADVERTISEMENT
Article continues below this ad
Watch this story: Six Opponents of WWE Legend The Undertaker That Were Taller Than Him