The Incredible Records of "Stone Cold" Steve Austin at the WWE Royal Rumble
Published 01/24/2021, 1:23 PM EST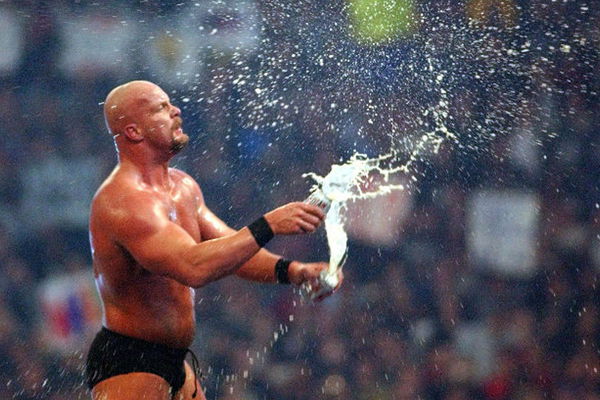 ---
---
"Stone Cold" Steve Austin was a competitor of instinct if there ever was one. His popularity was unprecedented, and whenever he entered the ring, arenas went berserk.
ADVERTISEMENT
Article continues below this ad
However, not only was 'The Rattlesnake' popular, but he was also pretty accomplished. Interestingly, some of his most commendable records came at the Royal Rumble.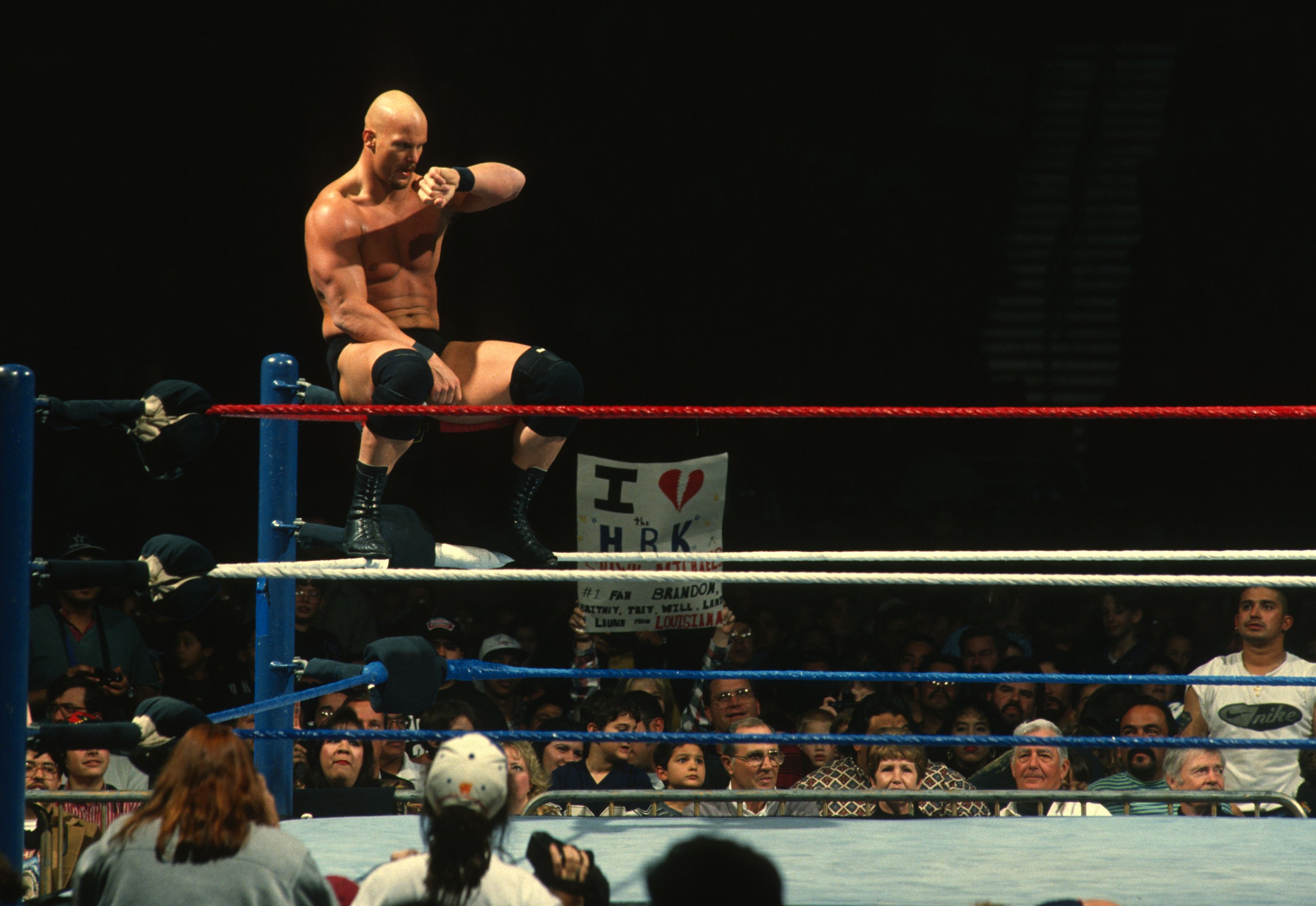 ADVERTISEMENT
Article continues below this ad
Stone Cold is recognized as the Superstar with the most Rumble wins in the history of the PPV. Winning the match in 1997, 1998, and 2001, he is the only Superstar to have won the Rumble thrice. 
Even the greatest proponents of the sport have fallen short of this feat. Superstars like John Cena, Randy Orton, Shawn Michaels, and Triple H are Rumble greats in their own right, but this record deludes them.
The former WWE Champion won back-to-back Royal Rumbles in 1997 and 1998, which places him amongst the only three Superstars to achieve this feat, the other two being Hulk Hogan and Shawn Michaels. 
Stone Cold has the best Royal Rumble track record
Apart from having more Rumble wins than any other Superstar in history, Stone Cold's Rumble record is also the best in the business. 
Throughout his tenure in WWE, 'The Rattlesnake' competed in 5 Royal Rumbles- 1997, 1998, 1999, 2001, and 2002. Out of these 5, he won 3, which gives him the best track record in the event with a 60% win record.
In 1999, Stone Cold was the finalist along with Vince McMahon, who got the better of his nemesis after a distraction from The Rock. While this was a loss for Austin, note that he became the only Superstar in WWE history to be one of the final two men in the Rumble, 4 times out of his 5 appearances! 
"Stone Cold" Steve Austin has more Royal Rumble records than you know
This impressive track record of Stone Cold in the Royal Rumble match only gets better. Apart from all these achievements, Austin also holds the record for the longest time spent out of the ring during the Royal Rumble!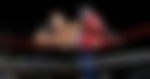 ADVERTISEMENT
Article continues below this ad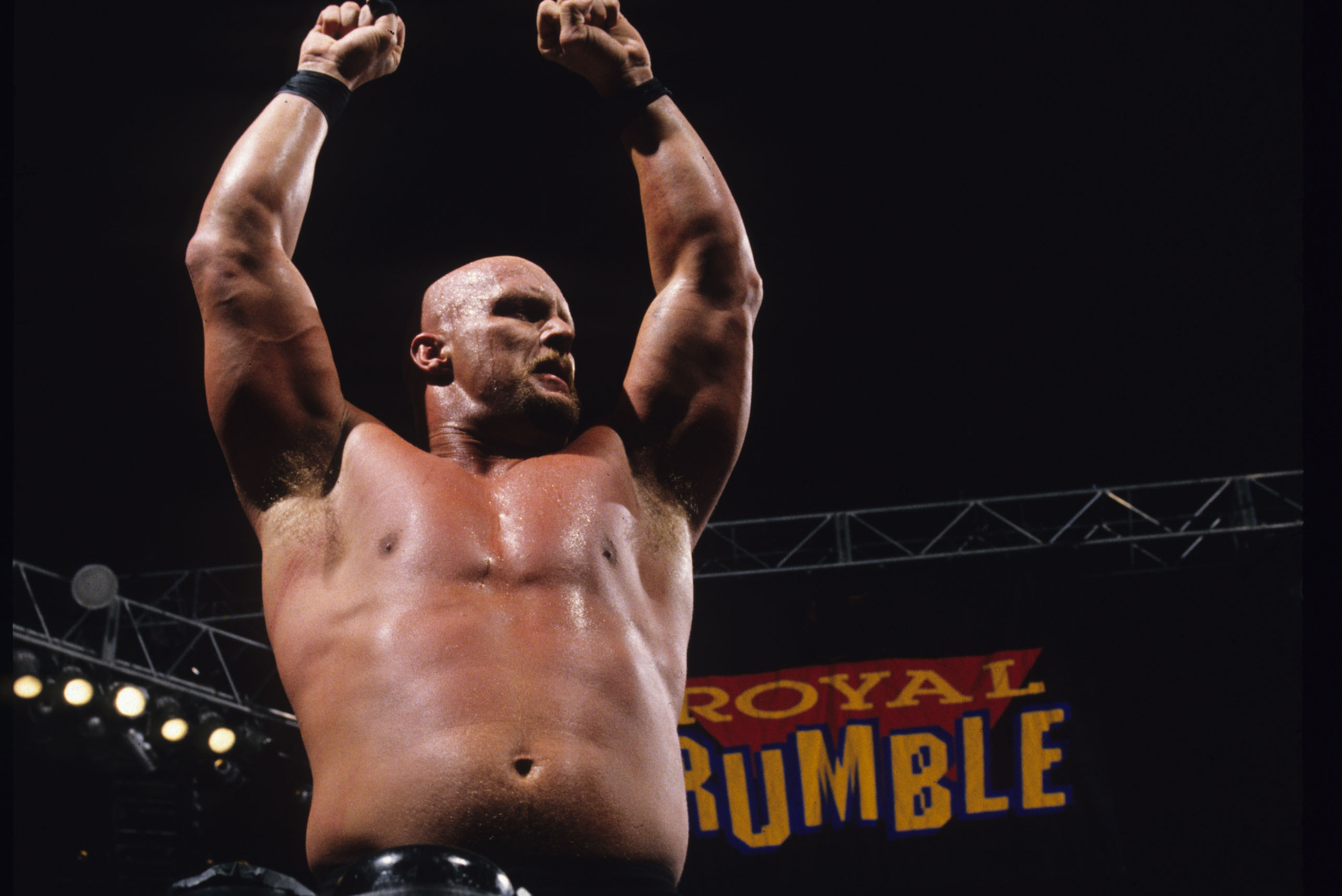 In 1999, 'The Rattlesnake' spent a good deal of the match fighting Vince McMahon and the Corporation outside the ring. He was even sent to the hospital after getting beaten up, only to return driving an ambulance to continue the match!
Realistically, the only Superstar who can break "Stone Cold" Steve Austin's golden Rumble record of most wins is Randy Orton. The 'Viper' holds two Rumble victories and is still an active WWE Superstar.
ADVERTISEMENT
Article continues below this ad
It's 'The Rattlesnake' vs 'The Viper', but for now, Steve Austin is the king of the Rumble.