"The Smallest Guy in the Company"- The Undertaker Reveals How Rey Mysterio Shattered His Orbital Bone With His Signature Move
Published 01/23/2021, 10:35 AM EST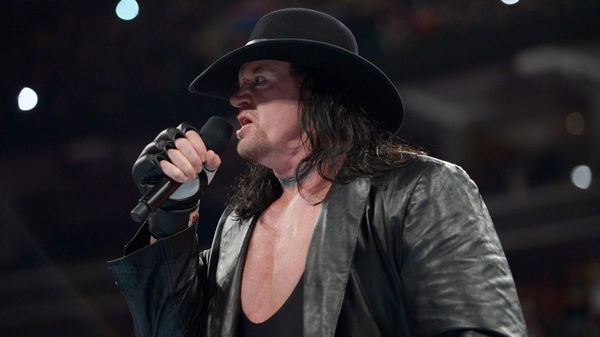 ---
---
The Undertaker has battled the toughest foes through his thirty-year career in WWE as a professional wrestler. He has beaten the biggest men and humbled whoever is put in front of him like the great decimator he is. 
ADVERTISEMENT
Article continues below this ad
However, as always, it is the smallest ones who really pack the fight. Such was the case with Rey Mysterio when he faced 'The Deadman' in the ring on the May 28, 2010 episode of SmackDown. 
ADVERTISEMENT
Article continues below this ad
During a high-flying move, Mysterio caught Taker off guard and ended up badly injuring him. In a recent interview on The Joe Rogan Experience, The Undertaker himself described what actually happened that night and how it affects him till today.
"I had a blowout fracture. And funnily enough, it was just a freak thing that happened- the smallest guy in the company, little Rey Mysterio. He's tiny, but he jumped off the top rope and I should know what the move is but I don't," said Taker.
The Undertaker realized his nose was badly broken
On impact, 'The Deadman' immediately realized that he had a fracture on his right side, and his nose was also broken! In the video below, you can see the exact moment from the 15-second mark.
"So I grabbed my nose right away, I could feel that it was way over to the side. So I squeezed it back straight but there were three of him. Oh, and so that one, it was just way back in the cone. It blew out the back end of it. And it wasn't as severe as the first one, but the second one left me with double vision," revealed Taker. "Like, if I try to look peripherally, you become opaque. I see two lights when I look that side to this day, and that's been over 10 years."
The injury troubles 'The Deadman' to this day
The Undertaker claims that the injury's effects last to this day. He also revealed why the injury happened in the first place inside the ring. 
ADVERTISEMENT
Article continues below this ad
"Just the way the nerve was pressed. Or, you know, when the fracture happened, it pressed the nerve for too long and it never kind of rewired itself," said The Undertaker.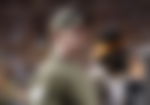 'The Phenom' went on to complete a huge career in WWE, defeating all his challengers as they came.
ADVERTISEMENT
Article continues below this ad
"As long as I look straight, I'm good," concluded The Undertaker, optimistic about his condition.