CM Punk Reveals His Favorite WrestleMania Match as a WWE Superstar
Published 04/14/2021, 1:46 PM EDT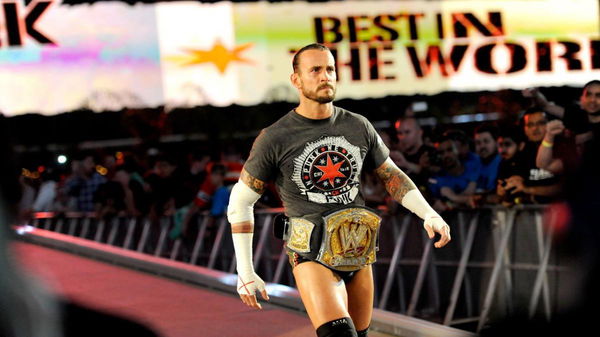 ---
---
CM Punk was the biggest name in WWE a decade ago and his reign as WWE Champion brought him to the top of the pecking order in the business. His increasingly popular persona and character brought him fame throughout the WWE Universe and his name is still chanted in the crowd today at times. 
ADVERTISEMENT
Article continues below this ad
With great power comes great matches, and CM Punk was given the very best WWE had to offer. 'The Best in the World' overcame every challenge and took down the likes of John Cena and Ryback, the most dominant stars of the time.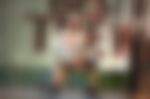 Having his fair share of WrestleMania moments, you'd think Punk would have a tough time picking his best one. However, the 'Straight Edge Superstar' didn't really seem conflicted on that. 
ADVERTISEMENT
Article continues below this ad
"I think the last one I did, was it 29? Against Undertaker. Just given all the circumstances leading up to that and everything that happened after it, you know to me, that's like the most defining Punk Rock moment of my entire career where I just didn't care about anything," said Punk, speaking on My Mom's Basement with Robbie Fox.
"I was a man f**king possessed and I somehow simultaneously didn't give a f**k and cared way too much at the same time and I went out there and I f**king absolutely destroyed it," he joked. 
CM Punk never watched back his match with The Undertaker
CM Punk didn't seem too proud of the match and claimed that he never watched it back even once. Amongst the array of moments he had, this was probably the one that slips fans' minds the most. 
"They couldn't follow me no matter what they said and you know, people still to this day will be like, 'Oh you never main-evented WrestleMania. And I said, 'Yes I did, because… it's that one," the former WWE Champion said. 
ADVERTISEMENT
Article continues below this ad
'The Best in the World' earned the wrath of 'The Deadman' by stealing his urn, which supposedly housed the ashes of Taker's mentor Paul Bearer. Punk wanted to end the streak and establish himself as the greatest of all time but was in for his last ride. 
The Undertaker finished CM Punk off with his classic agility combined with strength. This main event was Punk's last appearance at WrestleMania before he left the company in 2014. 
ADVERTISEMENT
Article continues below this ad
Although he may no longer be competing, fans have not forgotten him and his absence did not stop the crowd from chanting his name a few days ago at WrestleMania 37 at the Raymond James Stadium.