"There Are Moments in Time for Everything"- NXT Champion Finn Bálor Teases Return of Famous 'Demon King' Gimmick
Published 02/12/2021, 6:45 AM EST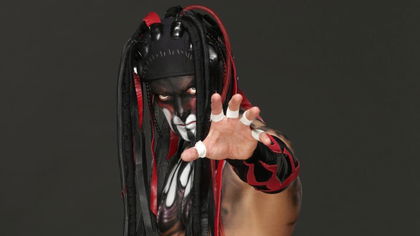 ---
---
Finn Bálor is on top of the world at NXT and faces hardcore action on a monthly basis. Among some of the toughest wrestlers on the planet, 'The Cat' has proved that he can withstand any amount of brutality thrown at him.
ADVERTISEMENT
Article continues below this ad
However, through his vast history as a professional wrestler, WWE fans still remember his iconic 'Demon King' person that made its way to the ring every time Bálor had a huge match. 
ADVERTISEMENT
Article continues below this ad
This attire was one of the most creative and quickly rose as the most popular in WWE at the time. Finn Bálor permanently buried that character as he wanted to show off his own skill and be known for that, rather than for the decorative paint on his body. 
However, in a recent interview with New York Post, the NXT Champion revealed that he is considering bringing back the iconic persona when the time is right. 
"Definitely. Obviously, there are moments in time for everything," said Bálor. "Right now it doesn't feel like the time for The Demon, but I'm sure there will be a moment where I go 'Ok, now it's time to rock'. You know, Karrion (Kross) might be that time, but we will have to see how events kind of develop.
"But his character is definitely something that is very intriguing to the audience. Whether The Demon can add another element to that kind of situation when it arises will be interesting," concluded 'The Prince.' 
Finn Bálor saw the 'Demon King' as a crutch for his character
The 'Demon King' gimmick actually originated in NJPW, where Bálor wrestled before coming to WWE. He was painted fully in black so as to look like a shadow and became famous for this body paint. 
The reimagining of the concept with the body paint art made Bálor one of WWE's hottest names. Fans wanted more and more of 'The Demon King', and this bothered Bálor.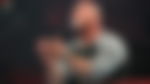 ADVERTISEMENT
Article continues below this ad
The Irishman felt like he didn't receive as much recognition for himself as a wrestler. He realized that the 'Demon King' was a crutch for him to walk on whenever his character was in dire straits.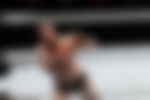 For this reason, he decided to prove his mettle as a Superstar, not 'The Demon King,' and his work in NXT has achieved that. 
ADVERTISEMENT
Article continues below this ad