"They Did This Man Dirty"- YouTuber Logan Paul Supports Sami Zayn in Battle Against WWE
Published 03/24/2021, 11:37 AM EDT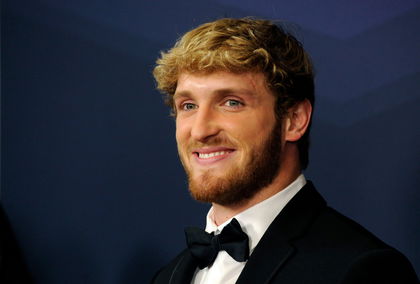 ---
---
Sami Zayn may have convinced the entire locker room that he is a full-blown lunatic right now and he is desperate to turn other Superstars towards the 'truth' about WWE and its plot against him. 
ADVERTISEMENT
Article continues below this ad
'The Untouchable' is sure of the fact that WWE is deliberately booking him poorly and is sabotaging his career. However, it seems as if he may finally have an ally that is willing to be on his side. 
In a recent post on Twitter, famous YouTuber Logan Paul claims to have understood Sami's side of things and genuinely thinks that WWE is crushing him under its thumb.
ADVERTISEMENT
Article continues below this ad
For a little bit of context, Sami Zayn asked Paul for his help on the entire issue when the latter expressed interest in this debate. He then assured Sami Zayn that he would check it out. 
With Logan Paul's wide fanbase, 'El Generico' aims to get his documentary on a large scale viewership to expose WWE. He is confident that he can do so and needs as much support as he can muster. 
Sami Zayn has availed the help of a documentary crew
Sami has been moving around SmackDown with a documentary crew at his side to capture everything that goes on inside the ring as well as the backstage area. He confirmed in a tweet that the documentary was going according to schedule and seems excited about it.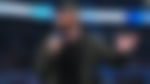 There is a possibility (which is considered a probability) that there isn't really a conspiracy against Zayn and he is only overreacting to his own poor performance. Following every one of his losses, he is quick to blame the company for 'sabotaging' the match.
ADVERTISEMENT
Article continues below this ad
He has even gone so far so as to blame the referee for counting slowly during his fights. Although not a lot of people believe him, he is hell-bent on proving himself right. 
On the latest episode of SmackDown, Sami's former best friend Kevin Owens explained on commentary how he is just overreacting and is acting crazy, following which he received a thumping Helluva Kick by Zayn. 
ADVERTISEMENT
Article continues below this ad
WWE's resident conspiracy theorist still has a long way to go, but it seems as if his mind is a ticking time bomb. We can't really say how much he can take before it goes off completely.