"They Weren't Ready Like John Cena"- Hulk Hogan Opens up on WWE's Mistake in the 90s
Published 01/01/2021, 6:45 AM EST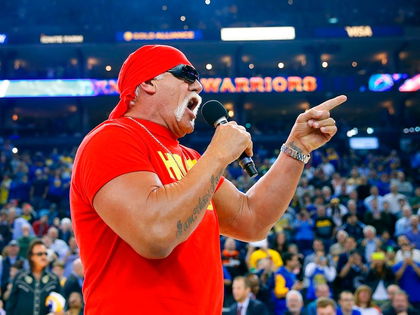 ---
---
Hulk Hogan was the face that started it all for WWE and Vince McMahon. As the star attraction of WWF, Hogan was McMahon's talisman and brought in more viewership for the promotion than ever before. 
ADVERTISEMENT
Article continues below this ad
During the wrestling boom of the 80s, in what we call the 'Golden Era', Hogan was the face of the company. One can say that he was the only mega star of the promotion until The Rock and Stone Cold Steve Austin took the baton and ran with it. 
ADVERTISEMENT
Article continues below this ad
Many feel that it took too long to find a new face for the company, and Hogan shares the same opinion. In a recent interview with WWE, Hulk Hogan explained how WWE skipped an entire generation in passing the torch. India Today detailed the content of the interview.
"I think it's the most important thing in this business, to maintain the art form, and to make sure that the next generation, the next decade of wrestlers, is ready," explained Hulk. 
"There was a time I was red hot in the 80s and all of a sudden the 90s came and it was time to pass the torch but, it didn't happen that way," said Hogan. "I mean they didn't have enough guys ready to lead at that time so, you know, we skipped a generation."
Hulk Hogan claimed that no one was ready for the responsibility
The WWE Hall of Famer revealed that efforts were made to find a new face to run the place, but no one fit the prototype of what Vince McMahon was looking for. 
"It took time to pass that torch, which should have been passed at the end of the '80s. I mean we tried with a couple of guys, putting the belts on them and stuff, but they weren't ready to run," revealed Hogan.
"They weren't ready like John Cena, they weren't ready like The Rock, they weren't ready like Stone Cold. So it's very, very important that the torch is passed in the correct way and the guys that have all this experience don't just walk away. They stay there long enough to build the storylines, build the talent, and then pass the torch in the correct way. It's very, very important," concluded Hogan. 
ADVERTISEMENT
Article continues below this ad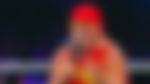 It's hard to believe that WWE had no good candidates for the face of the promotion after Hogan passed his prime. Stars like Randy Savage, The Ultimate Warrior, Mr. Perfect, and Roddy Piper were waiting for their time in the spotlight.
ADVERTISEMENT
Article continues below this ad
Bret Hart was the perfect candidate for the job but was never given the honor despite his rising popularity. We'll probably have to look back at what could have been had WWE not scrolled past that entire generation of golden talent.