Till Death do us Part: The Seth Rollins and Becky Lynch Love Story
Published 11/01/2020, 12:43 AM EDT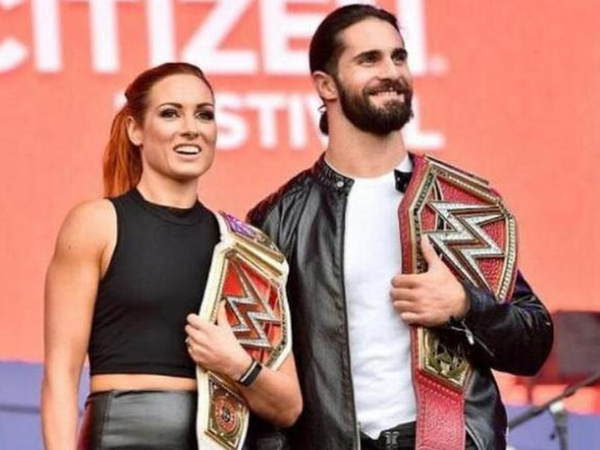 ---
---
Seth Rollins and Becky Lynch have been together since early 2019. The duo were supposed to tie the knot in May 2020, but postponed the wedding because of coronavirus.
ADVERTISEMENT
Article continues below this ad
Rollins and Lynch had been friends for years before they took their friendship to the next level. Both of them started working with the company around the same time, and under the same brand – WWE NXT.
How did the relationship start?
ADVERTISEMENT
Article continues below this ad
The sparks flew between them from the very first conversation. Since both of them were single at the time, they went on a date. As the dates kept increasing, the relationship headed towards a serious turn.
The Superstar duo had their first kiss during a Royal Rumble weekend.
"I hit it off with Rebecca towards the end of January (2019). The first time we kissed was Royal Rumble weekend, little known fact. That was interesting, because I've known her for such a long time, never really thought about the other one in that way.
"So even when we started hanging out as more than just friends, it felt really nice, but was also like, 'ah, maybe we shouldn't do this.' But after a couple weeks it was pretty obvious that there was no way we were gonna avoid it. And things started to turn from there," said Seth Rollins in the WWE 365 documentary.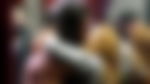 Rollins and Lynch announced their engagement on August 22nd, 2019.
Update on Becky Lynch's pregnancy
They made another announcement in April 2020, telling the world that they were expecting their first child. At this point, Lynch took a break from her in-ring career while Seth Rollins continued to appear on Monday Night Raw.
Becky Lynch passed her WWE Raw Women's Championship title to Asuka before taking a break from the ring to focus on her pregnancy. After this announcement, she stayed irregular on social media. Recently, she uploaded an Instagram story showing off her baby bump.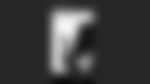 Even though there is no confirmation on whether Becky Lynch will return to the ring after the baby is born, she has explicitly claimed that others have done so before her and so will she.
In an interview, she took examples of Asuka, Mickie James, and others who have smoothly transitioned to the ring after having a baby.

"WWE superstars Asuka, Mickie James and Lacey Evans. They've all proven that you can do both. That's something that I've always preached and wanted women to have that equality. And of course, to be on the level with the male performers and be on the same level in terms of pay, in terms of treatment.
"But also, this kind of goes hand in hand where a guy can go and have a kid and doesn't have to miss a beat in his career. Unfortunately, we do. But that's also a fortunate thing because we get to experience things that they never will, but also it just doesn't mean that it's got to be the end for a career in any line. And I think a lot of people have proved that, and I hope to join them."
Regardless of whether she returns to the ring soon afterwards or decides against it completely, her fans are excited to see her take on a new journey of her life and embrace motherhood.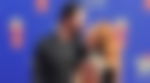 Why did WWE not use Seth Rollins and Becky Lynch for a storyline?
Seth Rollins and Becky Lynch never wanted WWE to capitalize on their relationship to work the romantic angle. More often that not, WWE likes to put an attractive female Superstar beside a male Superstar, especially a heel.
Lynch was particularly against WWE using their relationship for a storyline. She wanted the fans and the audience to recognize each talent for themselves. She did not appreciate the world constantly getting reminded about their private lives. During an interview with TalkSport, she explained why the WWE universe witnessed a brief romantic angle featuring the duo.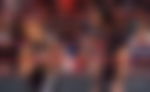 "What I didn't want was everybody talking about the relationship. What I wanted was two badasses, two people at the top of their game fighting side-by-side. Not for the world to be reminded every five minutes that this is Becky Lynch's boyfriend or that's Seth Rollins' girlfriend. Which, of course, they didn't do. They were the masters of subtlety."
ADVERTISEMENT
Article continues below this ad
The characters Lynch and Rollins play in the WWE universe are far from being dependent. Rollins is a Superstar who does not listen to anyone. He rolls the way he wants to.
Coming to Becky Lynch, she is known as "The Man" for a reason. She does not need anyone, especially her fiancé, to save her from any adversity.
Just because a relationship is working in actual life, WWE need not bring it to the screen at every opportunity they get. This is exactly the policy that Seth Rollins and Becky Lynch are following. Keeping their relationship outside WWE is the best direction for them.
ADVERTISEMENT
Article continues below this ad