"Vince McMahon Is a Strange Cat"- Jim Ross Reflects on Adnan Virk's Confusing Dismissal From WWE Raw
Published 06/09/2021, 2:29 PM EDT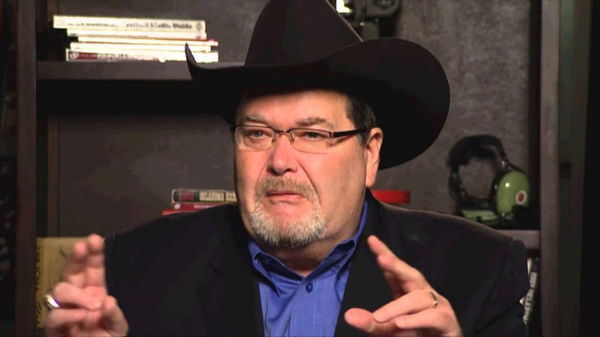 ---
---
Amongst the chain of house cuts WWE made recently, Adnan Virk was relieved of his duties as the 'voice of Raw, just six weeks from his appointment to the prestigious post. The sudden decision shocked fans who were just warming up to the former ESPN sportscaster. 
ADVERTISEMENT
Article continues below this ad
As a former lead commentator himself, Jim Ross understand the working of the ways beside the ring and feels Virk didn't quite make the cut. Speaking on The Dan Le Batard Show, the AEW commentator highlighted why Adnan Virk failed in his role. 
ADVERTISEMENT
Article continues below this ad
"Adnan got put on TV, in a very unique product, before he was ready from a product knowledge standpoint. The wrestling fans today, with social media and all the information flow, they have a great sense of what they like and what might be wrong," he explained. "He's a solid broadcaster and they rushed to judgment too quick. You have to know the terms, the language, and the culture. That's where he was short."
Watch this story: Six Superstars WWE Legend The Undertaker Trapped in His Casket
Adnan Virk had a very hard first day on the job as his wrestling lingo was all over the place. He mistook the names of Superstars and even botched a few calls that fans did not let slide. He was criticized on Twitter, even more so since he was seen as a replacement to Samoa Joe. 
Jim Ross suggests Vince McMahon changed his mind about Adnan Virk
ADVERTISEMENT
Article continues below this ad
However, JR added that it wasn't so much his mistakes as it was the mind of the Chairman. Working alongside Vince McMahon for decades, Ross knew that you either impress him or it's done. Despite his improving calling over the last couple of weeks, JR suggests Vince ran out of patience. 
"He makes sure that he imposes his will. The simple fact is, they misassigned Adnan. He should've had more work in other areas and other TV shows, Lord knows they have plenty of them, to get his chops under him," JR said. "Vince is a strange cat and he's the boss. If he doesn't hear something he likes, he makes a quick decision."
ADVERTISEMENT
Article continues below this ad
Former MMA commentator Jimmy Smith took over the throne as the Voice of Raw after Virk's departure and so far, he has been doing a splendid job. He seems much more prepared for the role and is proving to be a perfect fit. 
Smith will surely continue at the position owing to his performance so far. As for Adnan Virk, it surely must have been an exciting experience.