"It Was a Match Made in Heaven"- WWE Legend "Stone Cold" Steve Austin Opens Up on His Feud With Vince McMahon
Published 02/05/2021, 6:54 AM CST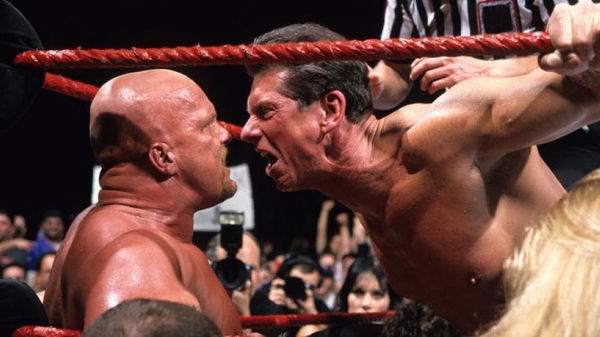 ---
---
"Stone Cold" Steve Austin was one of WWE's most popular in-ring performers of all time. His charisma combined with a rebellious gimmick made him a fan-favorite in no-time and his legendary feud with The Rock cemented his name in the history books. 
ADVERTISEMENT
Article continues below this ad
Although Stone Cold vs The Rock is always in the spotlight, another feud that defined the career of 'The Rattlesnake' was his spat with WWE Chairman Vince McMahon. 
ADVERTISEMENT
Article continues below this ad
Throughout the Attitude Era, Stone Cold delivered the best moments with McMahon, and the two were at each other's throats at any given time. 
In a recent interview on WWE's The Bump, 'The Rattlesnake' opened up on what it was like working with McMahon and getting to beat up his boss in front of a live audience.
"Well, you know Vince always wanted to be an in-ring performer, but his dad wouldn't let him and so he turned into the greatest promoter of all time. This window of opportunity opens up organically so that we may start feuding together; he puts himself in the ring," said Austin.
"Stone Cold" Steve Austin satisfied fans in his feud with Vince McMahon
"People love to hate him and they love to love me at the time because I was working baby (face), but it was a match made in heaven and an angle that transcended the business because if you weren't into pro wrestling or Sports entertainment, you were into the fact that you had a boss, sometimes you didn't like your boss and you'd like to knock your boss's head off. I was doing that on a weekly basis," joked Stone Cold. 
ADVERTISEMENT
Article continues below this ad
"And that's always set the table for me to be smart to get the upper hand for them, to get the heat back when they needed it and for that storyline to just keep unfolding," explained Austin. "So what a magnificent story told over maybe two years period of time, but just a pleasure to work with and a just one of the greatest angles in the history of the business."
Stone Cold emulated the desires of the fans when he beat up his boss. He was a hero not only for WWE but also for society in general. Whenever he took out Vince McMahon's expensive corvette with concrete or flooded the ring with his iconic beer truck, fans exploded with excitement.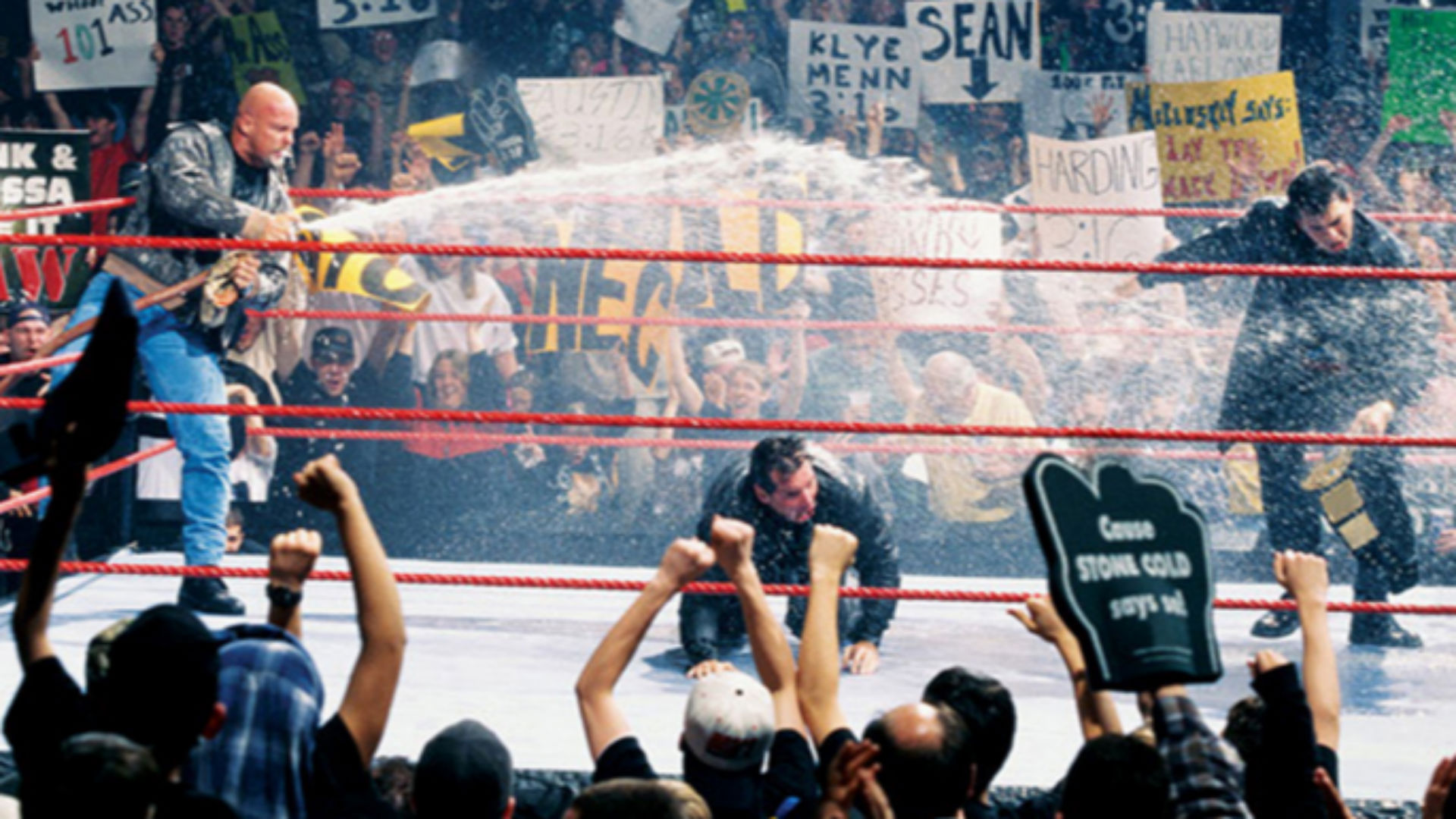 ADVERTISEMENT
Article continues below this ad
The Chairman was game and so was Austin. The two gave us plenty of memorable moments and continue to do so through their contribution to the professional wrestling world.