WATCH: Bizarre Championship Win at WWE Fastlane, Old Spice Salesman Pins 24/7 Champion R-Truth
Published 03/22/2021, 12:53 AM EDT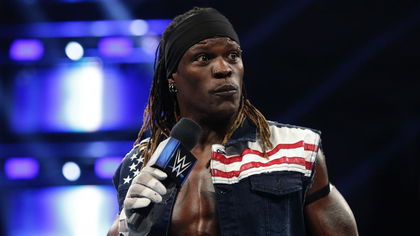 ---
---
Life is fleeting and you never know what you have till it's gone. However, nothing is more fleeting than being the WWE 24/7 Champion, a full blown-circus that R-Truth finds himself at the center of. 
ADVERTISEMENT
Article continues below this ad
Losing count of how many times he has won, R-Truth lost and regained his Championship yet again at WWE Fastlane, managing to escape the PPV with the title.
ADVERTISEMENT
Article continues below this ad
This time, he lost it to a salesman, Joseph Average, during a mid-show commercial. The salesman, advertising for Old Spice, had no idea R-Truth was hiding behind his stacked product samples and Akira Tozawa, Truth's rival, was searching for him. 
Tozawa soon found Truth and attempted to catch him, resulting in the entire stack falling over them. Seeing this opportunity, the salesman pinned Truth quickly to become the new WWE 24/7 Champion.
Unfortunately, his celebrations didn't last long since Truth went right back and won by a roll-up pin. He then escaped with his title once more while the salesman had to get back to re-stacking the load.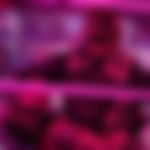 The 24/7 Championship is impossible to hold on to for long
The 24/7 Championship is one of the hardest titles to hold on to in WWE. Every holder has to be prepared to defend the title literally anytime and anywhere. This ensures that no one really holds on to it for long. 
R-Truth sits on the throne of swords as every character backstabs each other and attempts to gain the prize. R-Truth somehow manages to come out on top due to his ability to think on his feet, but not always.
Probably the most dominant 24/7 Champion was Bad Bunny, who even showcased the belt at the 2021 Grammy Awards during his performance. Bunny won the title from Akira with the help of his close friend Damian Priest. 
ADVERTISEMENT
Article continues below this ad
The rapper held on to this with no challenger due to Priest's presence. He never actually lost the title and handed it over to Truth in exchange for some Austin 3:16 merchandise. 
We can expect the title to switch hands a number of times, but like a boomerang, it will always return to WWE's jester, R-Truth. However, he has what it takes to hold on to it and carries it everywhere he goes with eyes at the back of his head.
ADVERTISEMENT
Article continues below this ad