WATCH: Dwayne "The Rock" Johnson Tastes His Own Blood in Insane Workout Video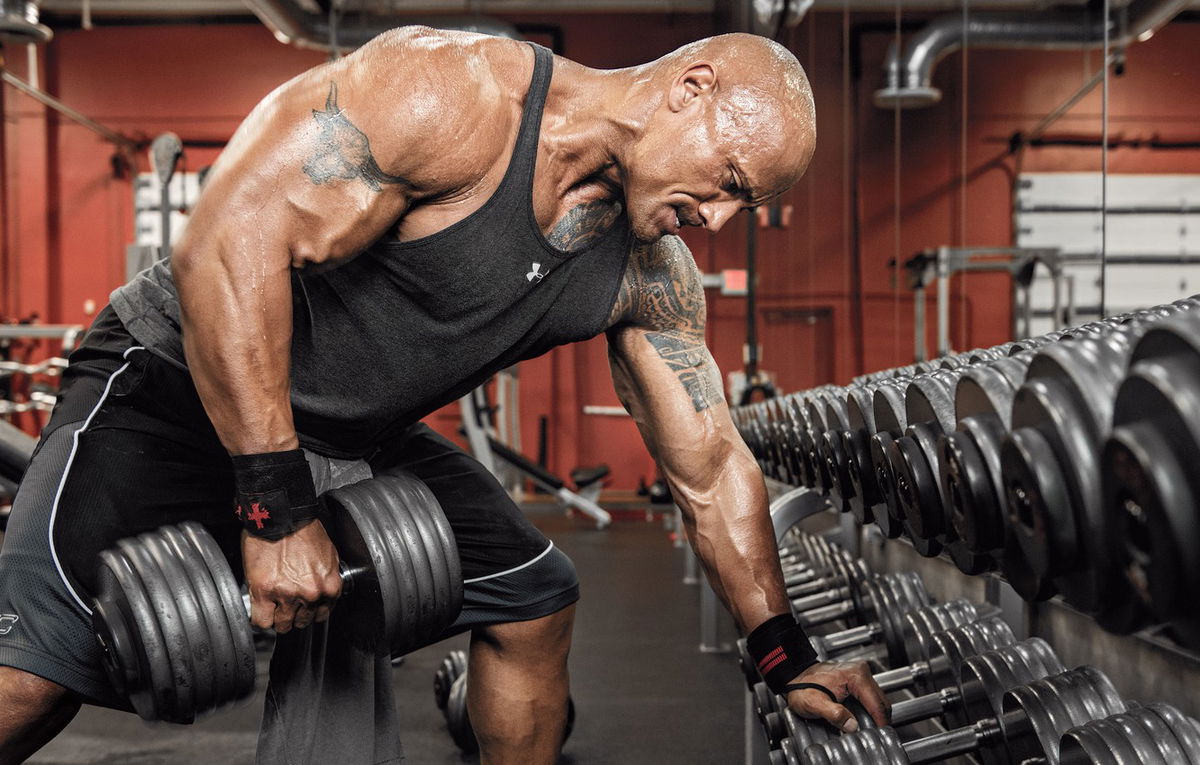 One of the greatest showmen to enter the WWE ring was Dwayne "The Rock" Johnson. His mic skills are unparalleled to this day and his charisma cannot be duplicated. Although, it seems that The Rock is much more than just a showman.
In a recent post on Instagram, "The Brahma Bull" released a video of himself where he was visibly bleeding. We went on to find out through the video that Johnson had hit himself with his chains while working out.
As you can see in the video above, The Rock gives his own message to the fanbase. He urges the people to continue working out despite inconveniences. 
By the looks of it, Johnson finished his workout with that cut near his eye and had it tended to only after that. This proves just how good the former WWE Champion is even in his time away from the ring.
Ever since Johnson parted ways with his glorious career in WWE, he decided to try his luck in Hollywood. Since then, he has landed major movie deals and has become not only one of the most popular stars in WWE but also the world.
Dwayne Johnson has come a long way from WWE
Rather than let go of those rock hard muscles he gained in WWE, Johnson bulked up even further. His fitness has made him into a different animal and he is also the face of fitness throughout the globe. 
Apart from appearing time to time in WWE and a Hollywood career, The Rock is also a businessman and a fitness fanatic. His wide range of talents makes him an asset in almost every field.
Recently, the actor acquired XFL from Vince McMahon along with RedBird Capital. This new football league could be the statement of The Rock as a businessman as well.
Johnson is an influencer now and his words carry an immense weight with them. He is his own PR and is always the goal of many companies looking to get out their product.
When he releases videos like this one, can you blame anyone for wanting him as the cover for their product? The road is never smooth for him, but he is The Rock for a reason.