WATCH: The Time Randy Orton and Chris Jericho Trolled Brock Lesnar on WWE SmackDown
Published 01/04/2021, 6:45 AM EST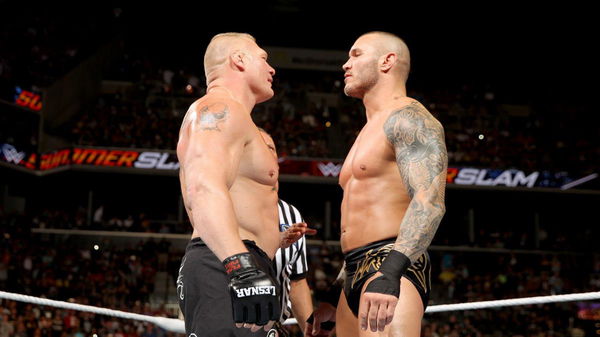 ---
---
Promos have always been an integral part of WWE's product. The time a Superstar spends on the mic defines the elements and traits of his/her character. Promos are so influential that careers can be made or broken over them.
ADVERTISEMENT
Article continues below this ad
There are times that Superstars break kayfabe and attack their opponents personally. While many times they may be by accident or actually scripted, there are times when a personal rift is involved.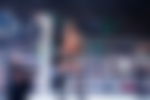 During the heated feud between Randy Orton and Brock Lesnar, the former crossed a big line by taking a cheap shot at his foe during a promo. 
ADVERTISEMENT
Article continues below this ad
With Orton appearing alongside Jericho for the promo, Lesnar being Lesnar, was nowhere to be seen. After a verbal joust, 'The Viper' stated that he would beat Brock Lesnar- no enhancement needed. 
Randy Orton targeted a controversial part of Brock Lesnar's career
This was directed at the controversy surrounding Brock Lesnar's suspension from UFC. As reported by ESPN, 'The Beast Incarnate' was punished when he failed his drug test following the UFC 200 fight against Mark Hunt. He was also fined $250,000 for breaching the rules.
Orton 'elaborated' his statement in an interview following the PPV. When asked whether he could explain his words to Lesnar, Orton replied with a resounding 'No'! You can catch it yourself in the video below.
Orton openly called this out which made Chris Jericho warn him that he was going to pay for what he said. The feud did take place and Randy Orton had his head busted open by Lesnar at SummerSlam that year.
ADVERTISEMENT
Article continues below this ad
'The Legend Killer' is known for his very intimidating promos. His ability to provoke his enemies and then strike for the kill is quite commendable. 
However, this statement came back to bite him as Lesnar is not one to mess with. This was the first time WWE mentioned a UFC related event and we are not sure as to whether the sentence was scripted or accidental. 
ADVERTISEMENT
Article continues below this ad
The feud between the two Superstars was big in the hype but had many things missing from it during its climax. Fans are eager for both to revisit the storyline sometime in the future while they are still in their primes.