WATCH: When Kim Kardashian Shocked the WWE Universe With Her Appearance on WrestleMania XXIV
Published 04/04/2021, 12:05 PM EDT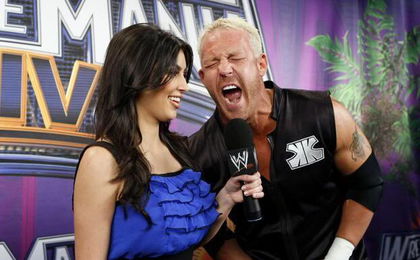 ---
---
Fans may be annoyed by the fact that two non-wrestling celebrities are involved in the proceedings at WrestleMania 37 this year, and WWE seems to be pulling in other fanbases in Logan Paul and Bad Bunny, which will undoubtedly influence viewership. 
ADVERTISEMENT
Article continues below this ad
However, celebrity appearances at WrestleMania have been taking place for years. One of the most notable stars to appear at the event was none other than Kim Kardashian, who featured as a special guest hostess at WrestleMania 24 to hype up the Money in the Bank ladder match. 
A 27-year-old Kardashian was interrupted by Mr. Kennedy, who butted in with his iconic name call. You can see the entire video below. 
ADVERTISEMENT
Article continues below this ad
Kim Kardashian is just one of the names to feature on the list of non-wrestling celebrities to appear at Mania. At the very first show, pop icon Cindy Lauper performed in front of the crowd and Boxing legend Muhammad Ali was the guest referee for a fight involving Roddy Piper and Paul Orndoff vs Hulk Hogan and Hollywood star Mr. T!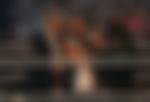 Vince McMahon really broke the bank on that show, but he has been pulling in some big money names since then. WrestleMania has seen the likes of Mike Tyson, Snoop Dogg, Shaquille O'Neal, Ozzy Osbourne,  and Floyd Mayweather to name a few! Former President of the United States of America Donald Trump also took part in a fight against Vince McMahon in 2007.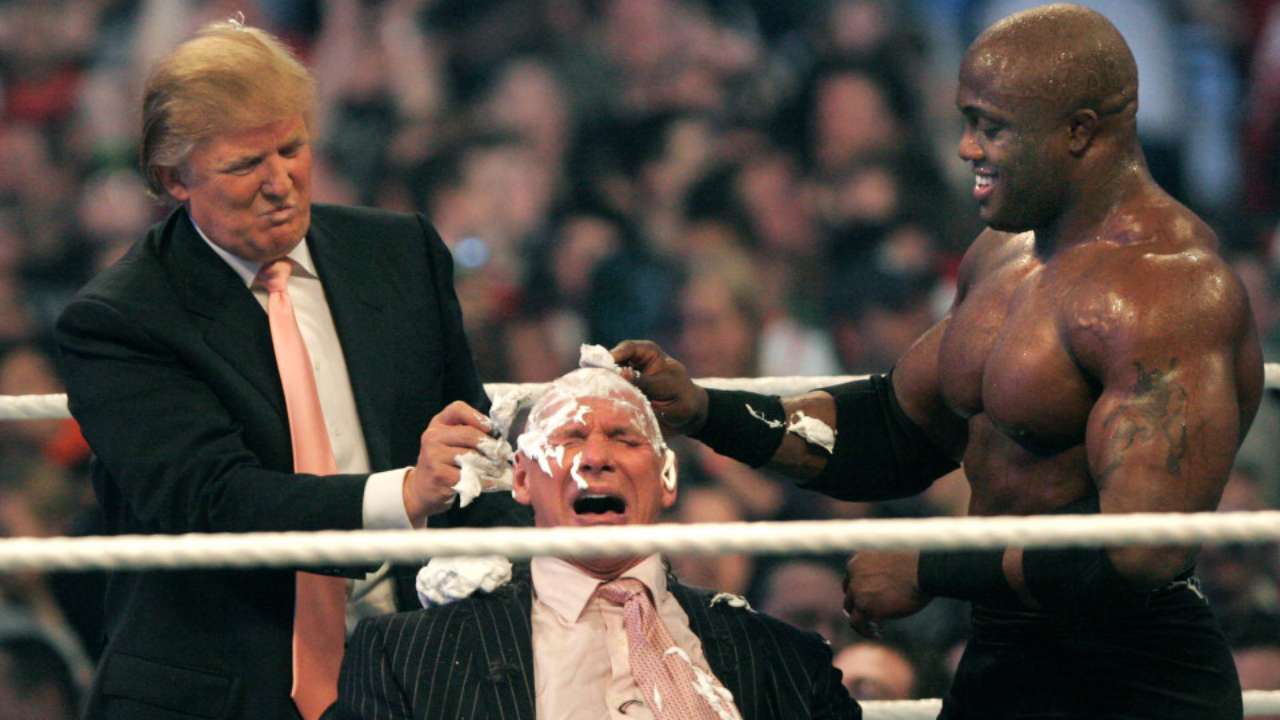 WWE has bigger plans through the involvement of celebrities
The point is that WWE has been involving celebrities in fights at WrestleMania since its very first event. Additionally, Logan Paul alongside Sami Zayn does add the spark needed to make the match worthwhile. Now, fans are actually curious to see what's inside Sami's documentary after all. 
ADVERTISEMENT
Article continues below this ad
Additionally, Bad Bunny's involvement against The Miz is a huge pot of gold for WWE, given the Latin rapper's popularity right now. Bunny won a Grammy for his work this year and is heading into the grandest stage with a whole lot of momentum.
ADVERTISEMENT
Article continues below this ad
WWE aims to cover up the massive cut in attendance at WrestleMania with the online presence which it will undoubtedly get. There is always the big picture plan, and WWE is throwing all its cards on the table for WrestleMania 37.