"We Always Battled for Control"-WWE Hall of Famer "Stone Cold" Steve Austin Describes Working With Triple H in the Attitude Era
Published 02/06/2021, 1:46 PM EST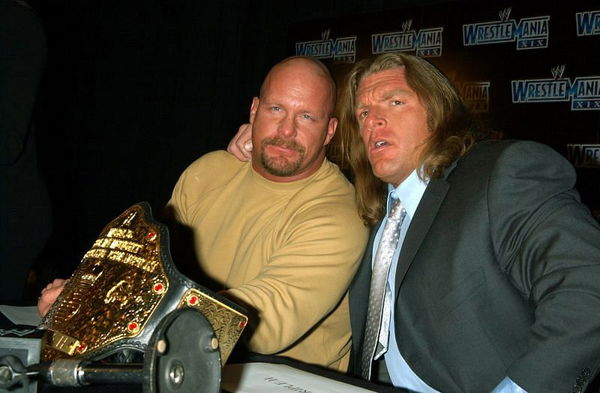 ---
---
"Stone Cold" Steve Austin had an illustrious career as a WWE Superstar, which saw him become one of the most popular sports figures of all time. His persona along with popularity led him to the stars, but it wasn't all beer can clanking for 'The Rattlesnake'.
ADVERTISEMENT
Article continues below this ad
Stone Cold was involved in some of the biggest and best matches in the WWE ring and carried them all to perfection. His feuds with men like Vince McMahon, Shawn Michaels, and, of course, The Rock, brought the Attitude Era into life.
ADVERTISEMENT
Article continues below this ad
Triple H vs Stone Cold at No Way Out 2001 is often overlooked
One of Stone Cold's grossly underrated matches was the encounter with Triple H at No Way Out 2001, which was a very draining match for both Superstars in the ring. 
"I think I was coming back from an injury or a layoff or something because I had a little bit of rust," said Austin, speaking on WWE's The Bump. "I don't think I had quite all of my gears on that match. So I think I might've blown something here or there, but an absolute grinder of a match." 
The Three Stages of Hell match was just the tip of the iceberg in the huge feud between Austin and Triple H. The two would carry on their feud to the next year which involved a series of high-stakes matches. 
"I've always loved working with Triple H from our days way back in WCW when he first rolled in," admitted Austin. "And for him to go to New York and then to  follow him up there and it turned into the rivalry that we turned it into and Triple H was a ring General and so we always battled for control inside that ring and we always had immense respect and chemistry for each other."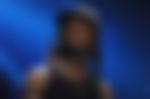 Stone Cold was hit by a beer can thrown by a fan after the fight
A fun fact: after being pinned, Stone Cold was hit in the head with a beer can thrown by a fan. 
ADVERTISEMENT
Article continues below this ad
"It didn't hurt me, but it was like really? I just busted my ass for this guy for about 40-45 minutes, I get hit in the head with a beer can to top it all off? What a night at the office and one of my favorite matches of all time. Yeah, it doesn't get the accolades I think it deserves," concluded Austin. 
Now that Stone cold runs his own podcast called Broken Skull Sessions, we may see Triple H reunite with his former foe. The two will surely have a lot of interesting things to share so, fingers crossed.
ADVERTISEMENT
Article continues below this ad
Also Read: "It Was a Match Made in Heaven"- WWE Legend "Stone Cold" Steve Austin Opens Up on His Feud With Vince McMahon