When WWE Punished Its Superstar Paul London for Overselling a Move in the Ring
Published 12/23/2020, 2:46 PM EST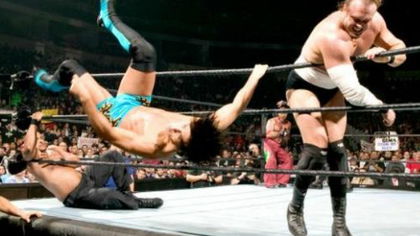 ---
---
WWE has had a very colorful history of overselling which has made some moments so comical that fans ended up laughing rather than gasping in awe. 
ADVERTISEMENT
Article continues below this ad
Perhaps a Shawn Michaels blatant oversell of Hulk Hogan kicks may come to mind, or maybe even The Rock flopping around after receiving a Stunner. 
However, there was even a time WWE punished a Superstar for overselling. But this time, the move was sold so well that WWE found it outrageous!
ADVERTISEMENT
Article continues below this ad
At the Royal Rumble 2005 pay-per-view, Superstar Paul London was eliminated by Gene Snitsky. Caught by a giant clothesline outside the ropes, London sold it by flipping over, exaggerating the impact.
Although the move was sold well, it was a major talking point as the match progressed. London's elimination had everyone talking about him which is not what WWE wanted. 
London was not supposed to shine in the match but did with this big elimination. According to Wrestlelamia, WWE decided to punish the star for this and poorly booked him for the rest of the year. London was made to lose in many matches against his opponents. 
In an interview with Jason Diba, Paul London himself talked about the elimination and the story behind it.
Oversells have aged to become iconic moments in WWE
Selling has become a lost art in WWE. Many stars grossly oversell hits that break down the entire pillar that WWE stands on, which is storytelling. 
WWE punished a lot of its Superstars for not sticking to the script or badly selling a move. However, fans have grown to love such moments.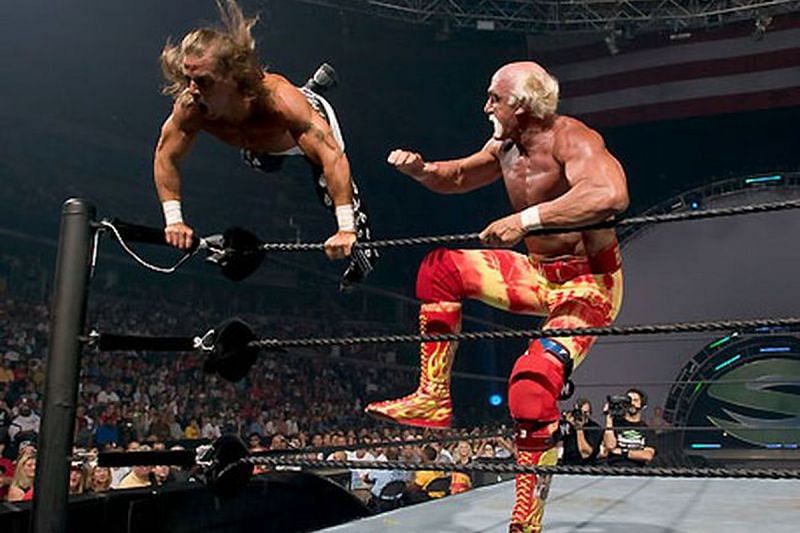 ADVERTISEMENT
Article continues below this ad
Some oversells are pulled off so well that fans don't mind seeing the drama. Scott Hall's oversell to the Stunner made the fans gasp as Hall went flying through the air in one of the best sells to the Stunner. 
Heath Slater's oversell of the Clothesline by JBL was another comedic moment. Even JTG's shivering to the Cobra by Santino Marella caught a lot of eyes. 
ADVERTISEMENT
Article continues below this ad
Paul London was not so fortunate. As mentioned by WWE agent Michael Hayes- "His move was good, but it was too good."