Will WWE Consider Brock Lesnar Over The Rock for Roman Reigns' WrestleMania Opponent?
Published 01/22/2021, 9:54 AM EST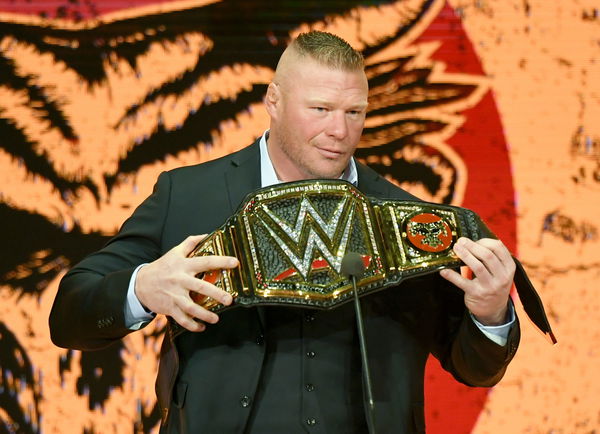 ---
---
Roman Reigns has been the indomitable Champion in WWE so far and has enjoyed an unbeaten run since his return at SummerSlam last year. Taking down scores of opponents including the WWE Champion Drew McIntyre, the question now arises- Is it time to up the ante? 
ADVERTISEMENT
Article continues below this ad
There is no answer for 'The Tribal Chief' as he bullies his way through the SmackDown roster. However, there is one final card that can be played against him. This would mean summoning one of the biggest men from his hiatus in Canada- Brock Lesnar.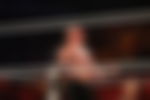 'The Beast Incarnate' has been out of WWE ever since his Championship loss at WrestleMania last year. Needless to say, he's had a decent sabbatical, and it's time for him to lace the wrestling boots once again.
ADVERTISEMENT
Article continues below this ad
Now that Drew McIntyre has just started a new feud against Goldberg, while Reigns' feud with Kevin Owens seems to be nearing its end, Brock could make an immediate return at Royal Rumble to set the course for WrestleMania. 
The chances of the former WWE Champion returning are slim but not entirely impossible. Judging from past storylines, Lesnar is the only man that can humble Roman Reigns. 
Why would Brock Lesnar challenge Roman Reigns?
We are seeing a bigger and stronger Reigns than before, but he has never truly been challenged on SmackDown. Kevin Owens and Drew McIntyre were good competitors, but 'The Tribal Chief' made short work of them. 
Considering Roman Reigns is one of the top assets of WWE right now, the company will surely consider creating the clash of titans between him and a huge star. Calling out Brock Lesnar will sound particularly good. But what bone does he have to pick with the Universal Champion? 
The fact that the two have a history against each other would be enough. The last time they met, Roman knocked Lesnar's lights out.
ADVERTISEMENT
Article continues below this ad
Paul Heyman will have an interesting role to play
This means they have unfinished business with each other, which will be enough to kick start a feud. However, one thing forms the intersection between the two. 
ADVERTISEMENT
Article continues below this ad
Paul Heyman, the loyal manager of Brock Lesnar, now manages Reigns. His role in the midst of the two behemoths would make the storyline something worth of WrestleMania.