WWE Announces Molly Holly as the First Inductee to Hall Of Fame 2021
Published 03/10/2021, 12:28 PM EST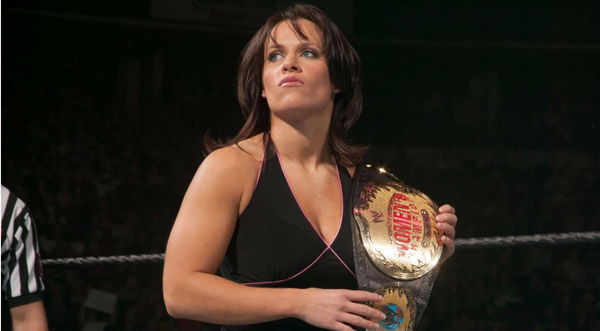 ---
---
The sky opened up and down came 'Mighty' Molly as she entered the Hall of the greatest Superstars of all time. Yes, it's true. Former WWE Women's Champion Molly Holly has been named as the first inductee to the Hall of Fame batch of 2021!
ADVERTISEMENT
Article continues below this ad
The major announcement was made on the latest episode of WWE's The Bump, in which Holly, "Hurricane" Shane Helms, and Kayla Braxton all met to discuss the current scenario. 
In an unexpected turn of events, Braxton revealed that a major announcement was to be made and handed it over to Helms, who seemed shocked as he gave Holly the good news. 
ADVERTISEMENT
Article continues below this ad
The former Women's Champion also broke down in tears after having heard the news, and the two got very emotional. Holly is now set to open the ceremony, which is expected to be conducted a week before WrestleMania. 
Molly Holly was a fan favorite Superstar
Molly Holly was one of the biggest Superstars back in the day and really pulled off every role given to her. Debuting as the cousin Hardcore and Crash Holly in the early 2000s. 
Holly became a fan favorite as she dawned a cape with a superhero persona, referring to herself as "Mighty" Molly. She undoubtedly rose up the ranks and was soon given the big push. 
As a heel, Holly won the Women's Championship and competed with some of the biggest names such as Victoria, Lita, and even Trish Stratus. 
She left the company in 2005 and, apart from a few indie appearances, never returned to the main scene until over a decade later. Holly made a huge appearance in the 2018 Women's Royal Rumble. 
She also made an appearance 2 years later in the 2020 Women's Royal Rumble. All in all, Holly deserves the induction and surely a seat with the best of all time.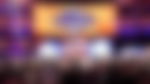 The 2021 Hall of Fame ceremony will include 2020 inductees
ADVERTISEMENT
Article continues below this ad
Molly Holly will share the spotlight with last year's Hall of Fame inductees, namely John Bradshaw Layfield (JBL), 'British Bulldog' Davey Boy Smith, The Bella Twins, Jushin 'Thunder' and The New World Order (nWo) (Hulk Hogan, Razor Ramon, Kevin Nash, and X-Pac).
These legends never got their ceremony last year due to a mass rescheduling in the wake of the pandemic. They will get their glorious induction this year, cementing their legacy in the history books. 
ADVERTISEMENT
Article continues below this ad