WWE Champion Bobby Lashley Sends an Emotional Message to Dwayne "The Rock" Johnson
Published 03/05/2021, 6:45 AM EST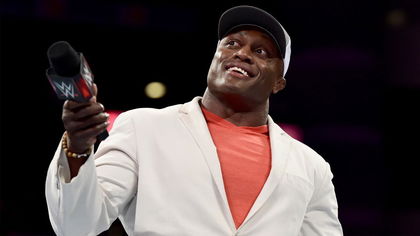 ---
---
Bobby Lashley has become the face of inspiration for millions around the world by finally winning the WWE Championship, the pinnacle of achievement in the business, for the first time since his career nearly two decades ago. 
ADVERTISEMENT
Article continues below this ad
He now joins men like Dwayne "The Rock" Johnson and Kofi Kingston in the anvils of representation and intends on carrying that banner proudly throughout his reign. 
MVP believes that Lashley is the face that will inspire a lot of young fans, and Dwayne Johnson agreed. However, the real heartwarming moment was when Bobby Lashley thanked The Rock for being his inspiration on Twitter. 
ADVERTISEMENT
Article continues below this ad
Well said, brother. You guys are doing GREAT. Very happy for all of you. Very proud, too. Representing

— Dwayne Johnson (@TheRock) March 4, 2021
You and so many others paved the way for us to do what we do. Without The Great One, there might not be an All Mighty. https://t.co/b1WhKdtt0Q

— Bobby Lashley (@fightbobby) March 4, 2021
The Rock was one of the most popular characters alongside Stone Cold Steve Austin back in the Attitude Era when WWE's product was at its peak. His emergence into the spotlight guaranteed WWE of star power and a face to run the place. 
'The Brahma Bull' redefined promo work and his talent on the mic in front of a live audience was absolutely flawless, and fans still eagerly await his verbal smackdowns when he returns every now and then.
The Rock was on one side of the WWE's greatest rivalry of all time, where he feuded with Stone Cold for 4 years at WrestleMania, setting the stage for a massive build-up. 
His work in the industry was revolutionary. Chris Jericho, a man who is regarded by many as the best mic worker of all time, named The Rock as the man for that title.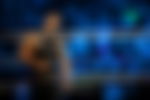 WWE has benefited from Bobby Lashley, MVP, and The Hurt Business
ADVERTISEMENT
Article continues below this ad
Bobby Lashley has been working the majority of his professional wrestling career to get where he is now. From conquering ECW 13 years ago, he finally returned to fulfill his destiny much like Drew McIntyre when he won the Championship last year. 
As a character, WWE has done a splendid job bulling up Lashley and The Heart Business. From being the butt end of a lot of criticism last year when Raw was down in the dumps, the faction has grown to be a fan favorite and is only rising in popularity.
ADVERTISEMENT
Article continues below this ad
MVP's influence on the members is certainly commendable and you have to give him credit for Lashley's victory. His work as a manager and mentor has really paid off and WWE has found the golden combination to their problems on Raw with him, Lashley, and the rest of The Hurt Business.