WWE Hall of Famer Kurt Angle Recalls a Heated Backstage Confrontation With Brock Lesnar
Published 02/13/2021, 9:15 AM EST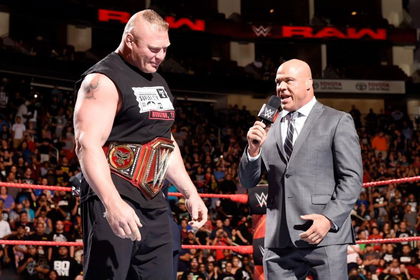 ---
---
Kurt Angle had a glorious first stint with WWE, winning the WWE Championship under a year of signing with the company. Some of his most memorable moments came in his storyline fight with a young Brock Lesnar, who was already pushing his way up the locker room. 
ADVERTISEMENT
Article continues below this ad
As most young guns are built, Lesnar actually managed to get on the wrong side of Angle when the two first met each other. In fact, the first encounter between the two nearly ended up in a battle for dominance inside the ring!
ADVERTISEMENT
Article continues below this ad
"We got along really well, we didn't know each other very well," said Angle, speaking on The Kurt Angle Show. "But, you know, what happened was, and I don't want to get deep into the story, but, Brock- someone asked him how you'd do against me in an amateur wrestling match and Brock said, 'I would crush him, I'm too big for him.'
"And I was like, 'Okay, we have a problem. I'm gonna have to confront Brock'. Because when the boy started talking, you know, it just gets really crazy. Yeah, it really builds." 
Kurt Angle had a heated confrontation with Brock Lesnar
Kurt Angle went on to confront 'The Beast Incarnate' for his comments, and the interaction between the two rolled from there.
"So I approached Brock and said, 'So you said you could beat me in a wrestling match?' He said, 'Well, yeah'. And I said, 'Well, let's go right now.' And he said, 'No, no, I don't want to get the ring, I have my sandals on.' I said, 'Well, we'll wrestle barefoot.' And he said, 'No, I'm not gonna do that.' And I said, 'Well, just be careful what you say.'"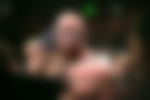 "So not to get into the story. That was the beginning of it. But Brock and I actually broke the ice between us, because now we can start communicating and feel comfortable around each other and within a couple of weeks, we were traveling together! Big Show, Brock and I, together we that threesome program. So I got to know Brock very well, during that time," concluded Angle. 
ADVERTISEMENT
Article continues below this ad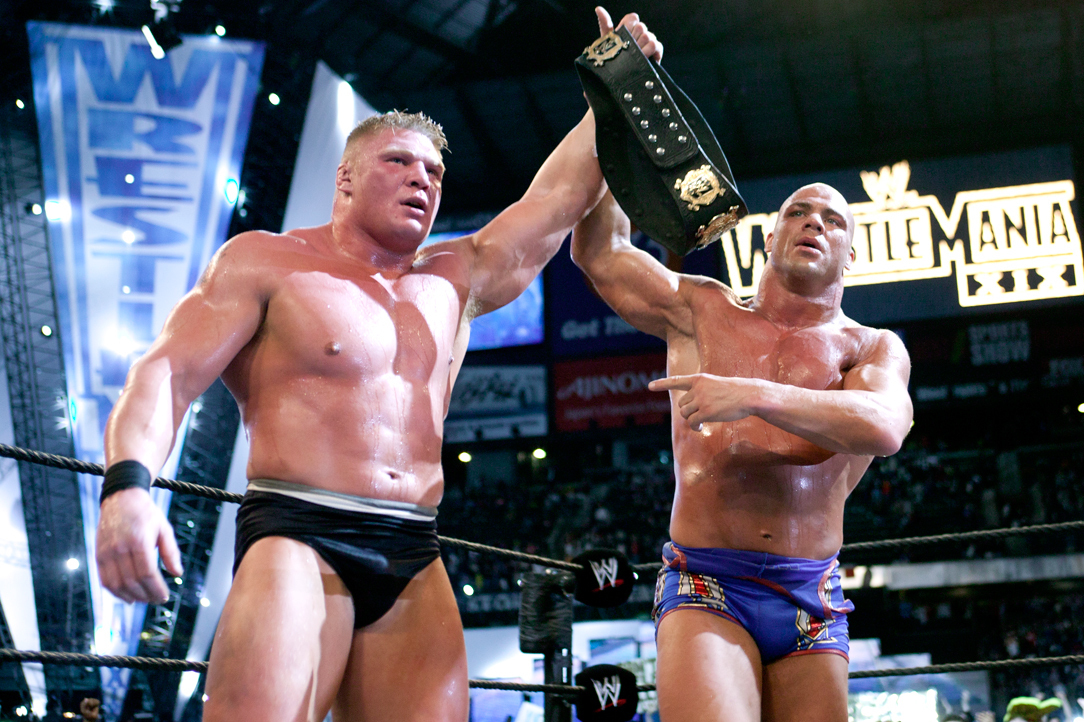 Brock Lesnar went on to have a long-running friendship with Kurt Angle, and the two had the finniest interactions in backstage promos. They were reunited once more when Angle returned as the General Manager of Raw but never rekindled the rivalry they had all those years ago in the ring. 
ADVERTISEMENT
Article continues below this ad