WWE Hall of Famer Kurt Angle Recalls the Time a Fan Stole His Olympic Gold Medal
Published 03/01/2021, 1:28 PM EST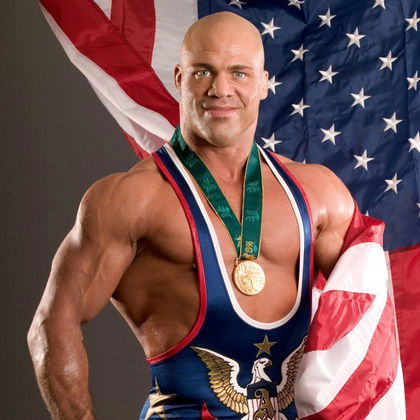 ---
---
Kurt Angle often entered the arena wearing the iconic gold medal that he won at the Olympics, and it became an integral part of his character. However, few know the true circus of a story behind it. 
ADVERTISEMENT
Article continues below this ad
Apparently, Angle sported a  duplicate medal for the majority of his WWE career. And this was done right after the original one was almost stolen by a fan when Angle was signing autographs! 
ADVERTISEMENT
Article continues below this ad
"When I started, I used my gold medal and I used it religiously. I also had about 15 other gold medals, but the one real gold medal was had green material on it," said Angle, speaking on The Kurt Angle Show. "Then what happened was, a few months after I debuted I was in Baltimore at a show and we just got done, and I went outside and there were about 5,000 fans waiting there, it was where the wrestlers parked."
"And I said, 'Ah man, they're gonna want my autograph'. So I put my bag down to sign autographs and my gold medal was in it. Well, one of the fans stole it," revealed the Hall of Famer. 
The fan eventually returned the Gold medal to Kurt Angle
Thankfully, after request, a fan who knew the thief called him and asked to bring the bag back since Angle's actual gold medal was in it. The fan who stole the bag eventually returned it and claimed that he had "found it next to a bus".
"I stopped using my gold medal right then and there. Vince McMahon decided to make three duplicates that looked exactly like the gold medal," revealed Angle. "They weren't gold but they were made out of metal and I used those- two of them got stolen by a couple of the fans."
ADVERTISEMENT
Article continues below this ad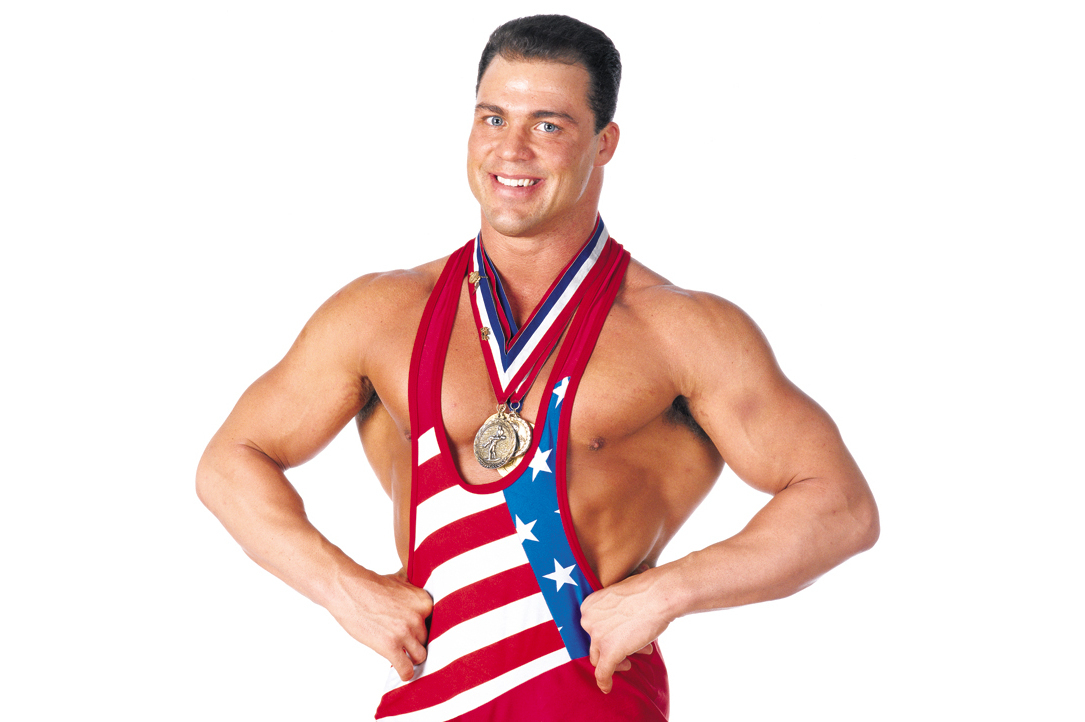 "Whenever I would have my match I would go out to the ring, take my medal off, place it on the mat or on the steps and wrestle my match and one of the fans hopped over and grabbed the medal and hopped back and ran away, so that happened twice. So there was only one left one duplicate left by the time I left the WWE," admitted the former WWE Champion. 
Kurt Angle thankfully has that one duplicate, but he can count his lucky stars he still has the original. Unlike famous guitarist Eric Clapton, whose iconic Beano guitar was stolen, Angle was lucky enough to get the medal back. 
ADVERTISEMENT
Article continues below this ad