WWE Hall of Famer Kurt Angle Reveals Why Ronda Rousey Left WWE
Published 02/24/2021, 9:17 AM EST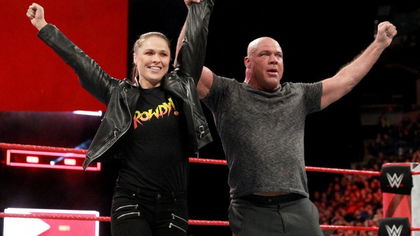 ---
---
Kurt Angle and Ronda Rousey made it big at WrestleMania 34 by beating Triple H and Stephanie McMahon in an emphatic fashion to end the tyrannical reign of The Authority once and for all. 
ADVERTISEMENT
Article continues below this ad
During this time as a tag team, the two got close as friends and often trained together. Towards the end of their collaboration, they gelled as well as any other Tag Team and really brought the house down at WrestleMania. 
ADVERTISEMENT
Article continues below this ad
In a recent interview, Kurt Angle explained what his experience was like working with Ronda Rousey toward the main event.
"We were more of a brother-sister relationship," said Angle, speaking on The Kurt Angle Show. "We grew close very quickly and we were flying on the company jet going to training and, you know, be trying to be around each other, spend more time together, going to NXT, training in the ring, structuring the match. You know, we did that for a few weeks before WrestleMania." 
The Hall of Famer revealed that he still keeps in touch with Rousey and that he enjoyed working with her.
"So we made sure Ronda was well prepared, and that she knew every spot that she had to know and it worked extremely well," said Angle.
"But I had a great relationship with her, I still do. We keep in touch, I'm really good friends with her husband, Travis. And they're just good people."
Kurt Angle explained the reason behind Ronda Rousey's break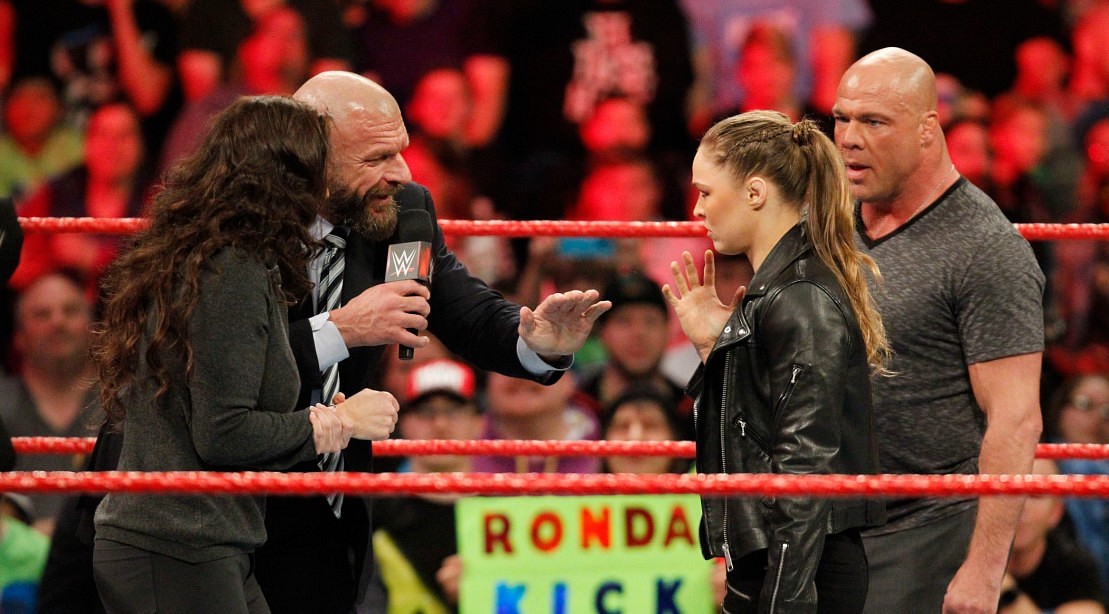 Currently, Ronda Rousey is on a break from WWE and the entire fight business. During this hiatus, she spends her time being with her family and has become an avid gamer.  
"I think Rondo decided to take a break," Angle said. "She's been competing for her whole life right? Judo since she was five, the Olympics, then MMA, UFC, then WWE, she never stopped, right?
ADVERTISEMENT
Article continues below this ad
"She needed a break and I think that's what she's doing is taking a couple year break."
So there IS a number. Fans were fully expecting the former WWE Raw Women's Champion to return at Royal Rumble 2021, but have now started making peace with the fact that her days in the ring may be over. 
ADVERTISEMENT
Article continues below this ad
Rousey has stated previously that her spine injury continues to cause her pain every time she's put on a tour schedule and has little interest in returning to fight. For now, she continues to stay on her own ranch with her family.