WWE Issues Ban on "Thigh Slapping" Across All Brands
Published 03/06/2021, 12:49 PM EST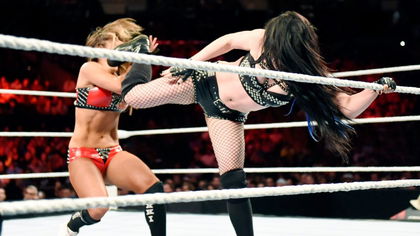 ---
---
WWE is in a struggle to keep its product relevant in the eyes of the next generation as UFC, Boxing and other Combat sports have been termed as 'real' while WWE and its product 'fake' due to the fixed outcome of matches and due to certain moves being exaggeratingly sold. 
ADVERTISEMENT
Article continues below this ad
As a result of these accusations, WWE has taken its step forward and has issued a ban on its Superstars when it comes to "thigh-slapping". Thigh Slaps are used by wrestlers to make a distinct sound when they punch or kick their opponent.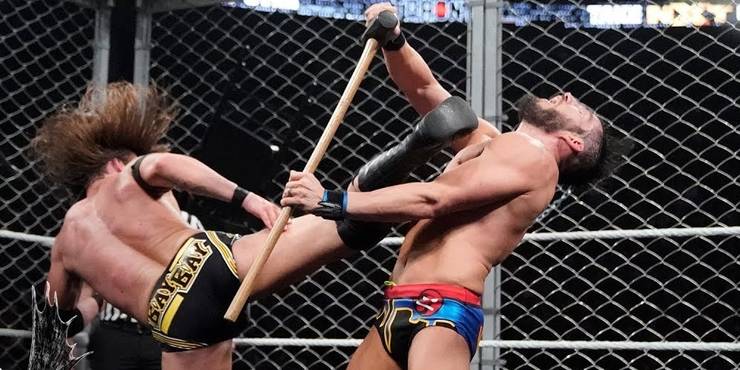 ADVERTISEMENT
Article continues below this ad
The combination makes it look as if the impact was hard, but in reality, the thigh clap made it louder. It has been used for decades and has become a common occurrence in the professional wrestling industry.
However, Wrestling Observer Newsletter reports that WWE has effectively banned its talent from practicing this in the ring and had even notified NXT talent about it.
Fightful Select reported that NXT Superstars got the memo in February and that there were fines as punishment for using thigh slaps. Additionally, there is a sign with bold letters reading 'No Thigh Slaps'.
As of now, there is no confirmed report about the fine amount, but it is clear that Vince McMahon intends on getting rid of this part of the business. The bigger question is what he expects of his Superstars in lieu of thigh slaps.
Adjusting to this may not be easy for many that have been doing it for a long time, and it will undoubtedly be a while until everyone is used to this new rule. WWE's true intentions behind this ban are still unknown.
WWE Superstars also had to face the controversial Twitch ban last year
ADVERTISEMENT
Article continues below this ad
It has been a rough journey for WWE Superstars over the last few months given the number of restrictions they have to deal with. WWE issued a verdict a few months ago which prevented Superstars from using online streaming services such as Twitch. 
WWE's avid gamers such as Xavier Woods, Paige, and AJ Styles did not take this lightly and actively revolted to it. However, nothing was changed and WWE later launched its own streaming platform. 
ADVERTISEMENT
Article continues below this ad
Thigh Slapping may not be the problem, but it is part of the problem. WWE Superstars will not be expected to hit harder for the sound, and the reason for this ban is what Vince McMahon will have to answer himself.