WWE Legend Edge Apologizes to Kurt Angle
Published 04/26/2021, 10:49 AM EDT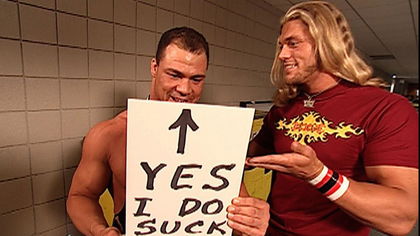 ---
---
Kurt Angle has been tormented by "You S**k" chants ever since the drop of the infamous shirt that had the very same words printed on it. Realizing it could synchronize well with his entrance music, fans made it a constant, and Angle could not help but listen. 
ADVERTISEMENT
Article continues below this ad
For those of you that may not remember, Kurt Angle and his then partner Edge unveiled a new t-shirt line which was supposed to be Angle's crown jewel. However, the words 'You S**k' on the shirt became an eternal nightmare for 'The American Hero'.
Edge, responsible for designing this, got away from the chants and left Angle to suffer in silence. In a recent post on Instagram, the Olympic gold medallist jokingly called Edge out for this historic moment that kick-started one of the most famous crowd chants of all time. 
ADVERTISEMENT
Article continues below this ad
Edge responded to the post saying, "Sorry Kurt. Love You. Makes you feel any better I'm wearing pleather pants and a wet spandex button-up."
The attention drawn to Kurt Angle's hilarious new t-shirt really did let Edge get away for that outfit. But nonetheless, 'The Rated-R Superstar' probably had a huge laugh somewhere looking at this post.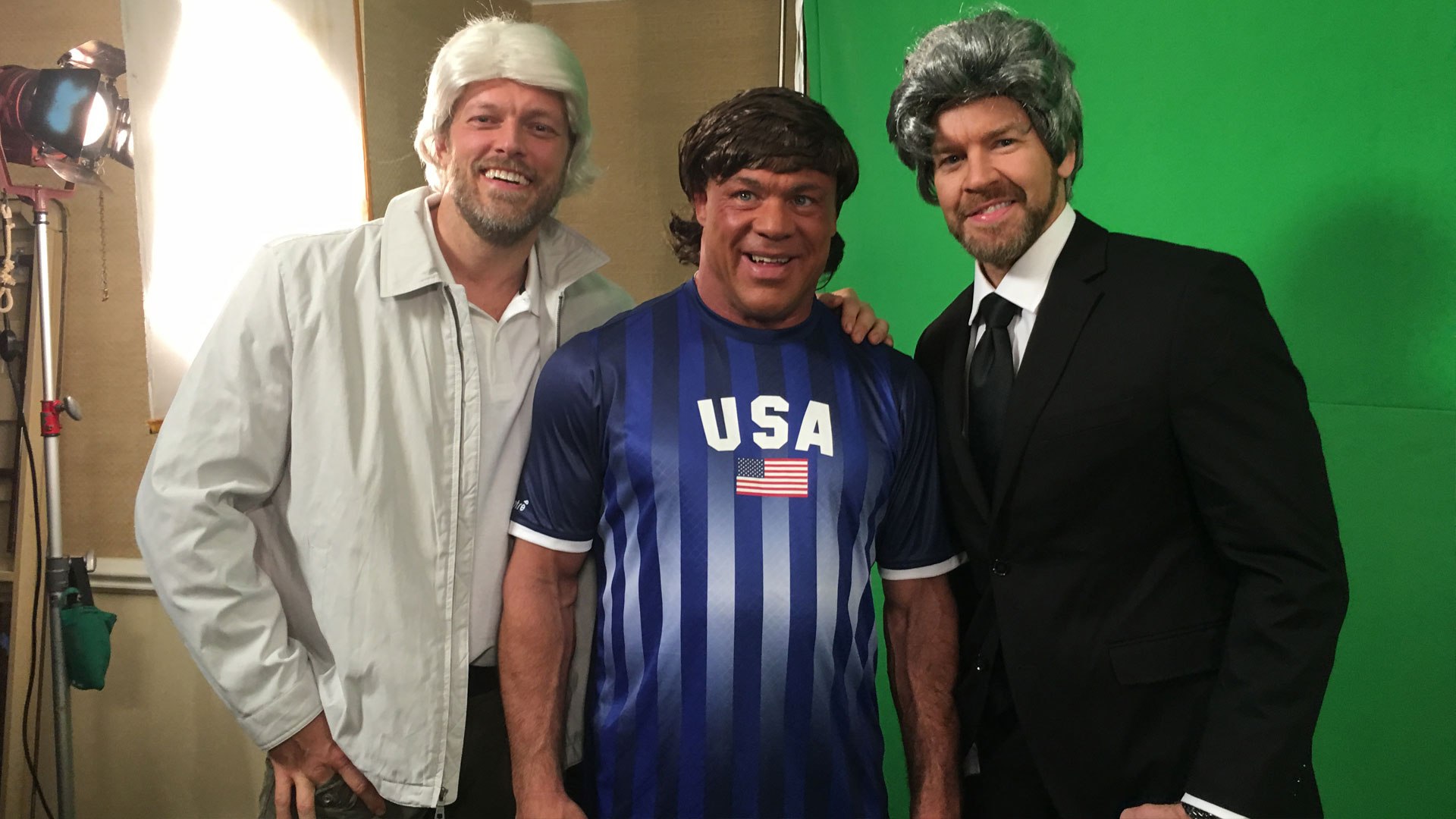 Edge isn't the first to start an annoying crowd chant
WWE has had a unique history with crowd chants and while some may raise the energy of the place, others are downright cruel. Back in his days as a WWE Superstar, "Stone Cold" Steve Austin decided to rudely interrupt Stephanie McMahon during a conversation by constantly saying "What?". 
ADVERTISEMENT
Article continues below this ad
Fans realized that this chant could be used to derail anyone and continued using it long after Stone Cold left the ring. Furthermore, they used it whenever they wanted to interfere in an unpopular Superstar's promo and those chants became extremely notorious. 
John Cena also experienced a similar chant attack when the WWE Universe split between "Let's Go Cena" and "Cena Sucks". This really brought out the liveliness of the WWE universe when it comes to chants. 
ADVERTISEMENT
Article continues below this ad
These chants are one of the reasons why fans are essential to WWE's product. Be it humming to the tune of Shinsuke Nakamura's entrance or chanting "You Suck" to Kurt Angle, fans always make the product interesting and we hope to see them back in the stands soon.