WWE Legend Mick Foley Pushes for All Women's Brand in Bold Message to Vince McMahon
Published 04/30/2021, 2:32 PM EDT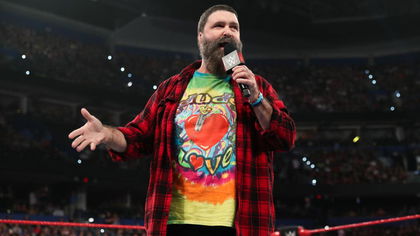 ---
---
It's not every day that a wrestler calls out the boss of the company, but Mick Foley was never one to follow the rules. The former World Champion made a big statement on Twitter recently that got the support of numerous fans and fellow wrestlers alike. 
ADVERTISEMENT
Article continues below this ad
'Dude Love' put out a huge request to Vince McMahon and suggested that WWE make a separate Brand for its Women's Division and added that AEW would eventually overtake his company if this didn't happen as soon as possible. 
ADVERTISEMENT
Article continues below this ad
This message was directed straight to the boss and Vince McMahon will undoubtedly see it. Although, this proposal isn't something out of the blue and has been sitting on the water for quite some time now. 
It is probably a reaction to Mickie James' earlier statement on the Grown Ass Women Podcast in which she mentioned that she had pitched an all Women's exclusive brand to WWE, but that the request fell on deaf ears and she wasn't taken seriously.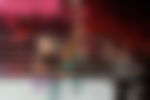 The idea did sound good to most of the WWE Universe that has been talking about it for quite a while now. Looking at it through a scope, it does seem like a surefire success for WWE. 
However, separating the Women's Division from the Men's would be something WWE isn't looking for, at least in times like these. With Raw ratings plummeting and SmackDown being kept up halfway by its good content, taking this big step would be suicidal.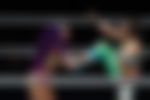 WWE could benefit from an All-Women's exclusive brand
A positive argument is that WWE has one of the best Women's Divisions in the world, with the huge talent present on Raw, SmackDown, and NXT. The idea of an all-women's brand would be to promote the Division in its entirety. This would mean more room for progress in the ever-growing roster.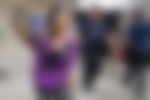 The point is that WWE has its handful of talent and a lot of it would be let go due to the limited screen time available. To put in easier terms, the company has a mine full of gold but can only carry a handful.
ADVERTISEMENT
Article continues below this ad
Although, taking out the female Superstars from the Raw, SmackDown, or NXT brands would have a huge effect on viewership. The reason for this is that the Women's Division is a crucial part of WWE now, and even manages to gain higher viewership scores than corresponding segments involving male Superstars.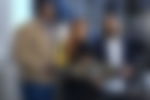 Sasha Banks and Bayley managed to pull in the highest viewership for SmackDown at the climax of their huge feud late last year, and the relevance of the division makes it inseparable from any of the three brands. 
ADVERTISEMENT
Article continues below this ad
It will be a tough decision to make for WWE, but at this time, the company probably won't push for such a big move. Mick Foley does have a point in his argument, and we shouldn't be surprised if an all Women's brand does happen in the future.