WWE Raw: Exciting New Stipulation Added to Braun Strowman vs Shane McMahon at WrestleMania 37
Published 03/29/2021, 10:11 PM EDT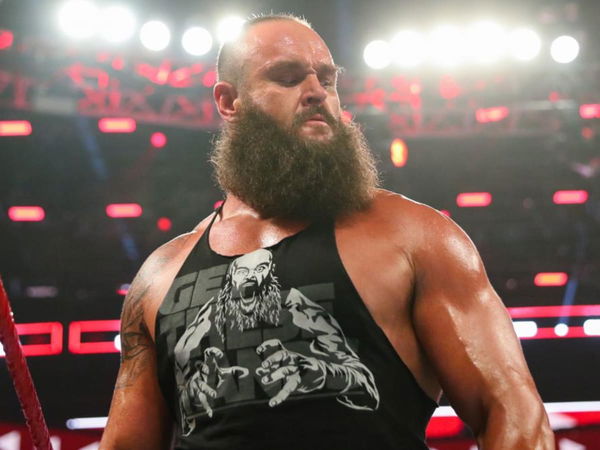 ---
---
Braun Strowman is set to finally brandish Shane McMahon with his fists at WrestleMania. Furthermore, he believes McMahon sabotaged his career with poor booking, and he is ready to avenge the injustices.
ADVERTISEMENT
Article continues below this ad
Taking up the offer, McMahon has been humiliating Braun every week on Raw and has constantly been implying that 'The Monster Among Men' is stupid. 
On the latest episode of Monday Night Raw, Shane McMahon even claimed he found a copy of Braun Strowman's 5th-grade report card and showed it to fans on the big screen.
ADVERTISEMENT
Article continues below this ad
Needless to say, Braun Strowman wasn't the sharpest tool in the shed but will show Shane the brute strength he has to make up for it. Now that he will get his hands on the Boss' son, there has been a new stipulation added to ensure that McMahon won't back out of the fight. 
Shane McMahon will face Braun Strowman in a Steel Cage Match
On Raw, it was announced that the two would face off against each other at WrestleMania 37 in a Steel Cage Match! This means that the only way Shane is getting out is by going on the Strowman express and the Choo-Choo sounds will intensify at the grandest stage of them all.
Steel Cage matches must be differentiated from Hell in a Cell Ones by two simple factors. Unlike Hell in a Cell, Steel Cages have an open-top, which enables competitors to escape. Usually, the first man to get out of the cage wins the match. 
The door of the Steel Cage is also opened should a Superstar approach it. On the other hand, Hell in a Cell matches trap Superstars in the ring until one of them beats the other. There is no other escape to such a match. 
ADVERTISEMENT
Article continues below this ad
However, the open-top can give Shane McMahon a distinct aerial advantage, given his history with performing risky spots. We will undoubtedly see him perform a huge elbow drop from atop the Cage.
Although, when it comes to ground level, Strowman has a clear advantage. 'The Monster Among Men' outmatches Shane in size and strength which plays to his favor, especially inside the Steel Cage.
ADVERTISEMENT
Article continues below this ad