WWE Reportedly Has Promised Bobby Lashley a Showdown With Brock Lesnar
Published 03/21/2021, 10:00 AM EDT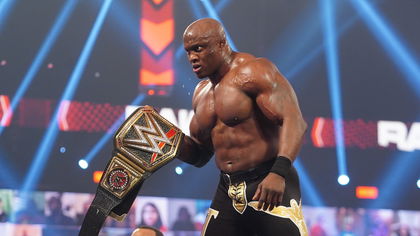 ---
---
Bobby Lashley has been demanding a match with Brock Lesnar since his return to WWE in 2018. 'The All-Mighty' wants Lesnar under any circumstance and constantly calls him out whenever the opportunity arises. 
ADVERTISEMENT
Article continues below this ad
Now that he is WWE Champion, Lashley thinks he is in the best position of his career to finally get that showdown with Brock and wants that match more than anything else right now.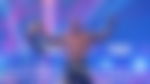 ADVERTISEMENT
Article continues below this ad
It seems as if he does have a reason to demand that match, and it may be due to the fact that he was promised it years ago. Speaking on a recent edition of Wrestling Observer Radio, Sports Journalist Dave Meltzer reported that Lashley was supposed to fight Lesnar a long time ago.
"You know they never did that match so it's something new. You know when Bobby Lashley came in he was told that he was going to get Brock and that was years ago. It just never materialized," noted Meltzer. "They just never got around to it. It's not that they couldn't do it, they just never got around to it."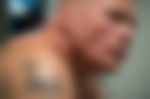 By the looks of it, WWE roped Bobby Lashley back into the ring in 2018 with the promise of giving him the biggest showdown of the decade. However, since then the company has been pushing it off and has never really gotten around to living up to the promise. 
WWE also 'never got around to' one of the biggest dream matches
Another wasted opportunity that comes to mind here is the one dream match fans never got to see which was potentially the biggest one of the lot- The Undertaker vs Sting.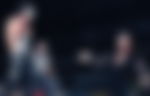 ADVERTISEMENT
Article continues below this ad
When Sting made his WWE debut at Survivor Series 2014, fans thought a feud with The Undertaker was a given. This was just destiny unfolding in the eyes of everyone, but WWE never made it happen. 
Instead, Sting was given his WrestleMania moments against Triple H and then against Seth Rollins later which was his last feud with the company. The dream fight against The Undertaker could have happened, and at the time, Taker still had a good fight or two left in him.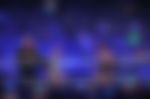 Although Brock Lesnar hasn't been seen since his loss at WrestleMania last year, we may just see him take Lashley up on that challenge. There is only much 'The Beast Incarnate' can listen to before taking his opponents apart. Bobby Lashley may get exactly what he wishes for. 
ADVERTISEMENT
Article continues below this ad