Retribution Members Medically Uncleared to Compete on WWE Raw
Published 09/28/2020, 9:18 PM EDT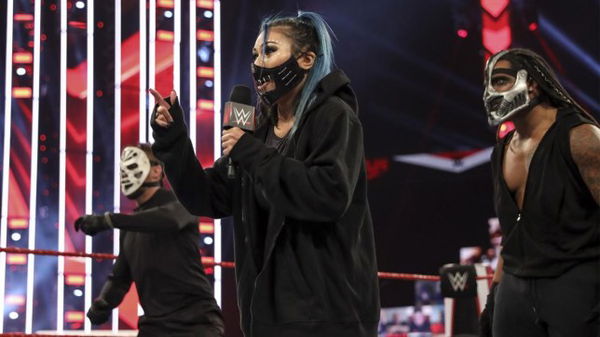 ---
---
Retribution has seemingly hit a rock on their free flow. There was a lot of talk over why the masked bandits didn't take Clash of Champions by storm and we may finally have an answer.
ADVERTISEMENT
Article continues below this ad
According to sports journalist Ryan Satin, the members of Retribution may just have had a close scare with COVID-19, and WWE will not be taking any chances.
Regarding RETRIBUTION not being cleared to compete at the moment, sources tell me all 5 members tested negative for COVID-19. However, the group's members each have to quarantine themselves for two weeks because they came into proximity with someone who tested positive.

— Ryan Satin (@ryansatin) September 28, 2020
ADVERTISEMENT
Article continues below this ad
Retribution's absence from Clash of Champions marked the second major PPV where they stayed out of action. There was also talk over why they missed the previous three pay per views.
Retribution member Reckoning seemed to have an answer for it which she posted on Twitter yesterday. 
"Why weren't you at Clash of champions?!"

Because we were expected, where's the fun in that..?#Retribution

— Reckoning (@ReckoningRTRBTN) September 28, 2020
Seems viable, but it still doesn't explain why Retribution chooses to stay out of major events. The entire thing is very suspicious since the main events would be the thing to target.
However, the argument cannot go any further if the sources are right. If by any chance the Retribution members have contracted COVID-19, WWE cannot take any risks.
WWE cannot take any chances with Retribution and COVID-19
The company had an early pandemic scare during June when up to 30 staff tested positive for the virus. This came as a huge blow to WWE as a few integral superstars like Roman Reigns, Sami Zayn, and Kevin Owens decided to stay out of the action.
The remaining Superstars also knew that they were not safe and WWE took every precaution in its Performance Centre. Another outbreak would be disastrous, even more since the more serious storylines are coming together for the end of the year.
ADVERTISEMENT
Article continues below this ad
Although, it may just be a facade to cover up the fact that Retribution was not booked for the PPV. Their interference would not have warranted any storyline.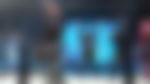 ADVERTISEMENT
Article continues below this ad
We may see them next week or the week after that, but for now, Retribution will have to restrict ambushes to Twitter. They don't seem to be having problems there anyway.