WWE Superstar Aleister Black Gives A Cryptic Update On His Storyline
Published 07/30/2020, 4:29 PM EDT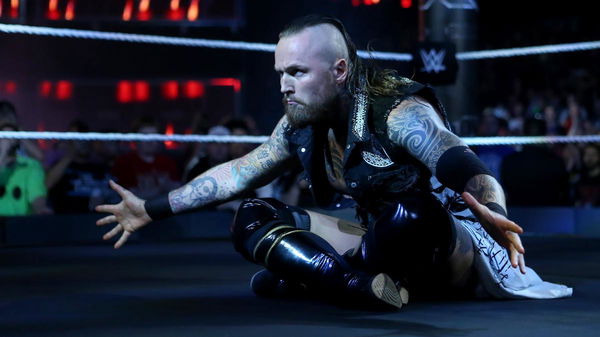 ---
---
Tempers are flying high on WWE RAW and everything is unraveling in front of "The Monday Night Messiah". After ending the dispute with Rey Mysterio by blinding him at Extreme Rules, Seth Rollins has to deal with his son Dominick now. To make matters worse, he now has to watch out for Aleister Black as well!
ADVERTISEMENT
Article continues below this ad
On the latest episode of RAW, Seth Rollins forced his follower Murphy to indulge in yet another one of his sacrifices. After ambushing Aleister Black, Rollins made Murphy push Black face-first into the edge of the steel steps.
ADVERTISEMENT
Article continues below this ad
Helplessly struggling, Black had to endure the pain of having his eye damaged in such a brutal fashion. However, he seems to be ready to bring it back with interest to Seth Rollins.
In a recent post on Instagram, Black sent a dark and cryptic message to the fans, indirectly veiled as a warning to Rollins. You can see his post attached below with the message.
Aleister Black has been held at bay by WWE. His dark personality potential has never been adequately used. He is inarguably one of the biggest untapped talents in WWE right now. 
We may see a refined version of Aleister Black soon
WWE has been giving Black filler matches and storylines so far. His much stronger personality and style can be put to better use which is what WWE seems to have realized.
Through his Instagram post, it is highly likely that there have been some creative changes for the Superstar. Seeking vengeance, we could see a much darker part of Aleister Black's character. This character would be exactly the role that Black needs.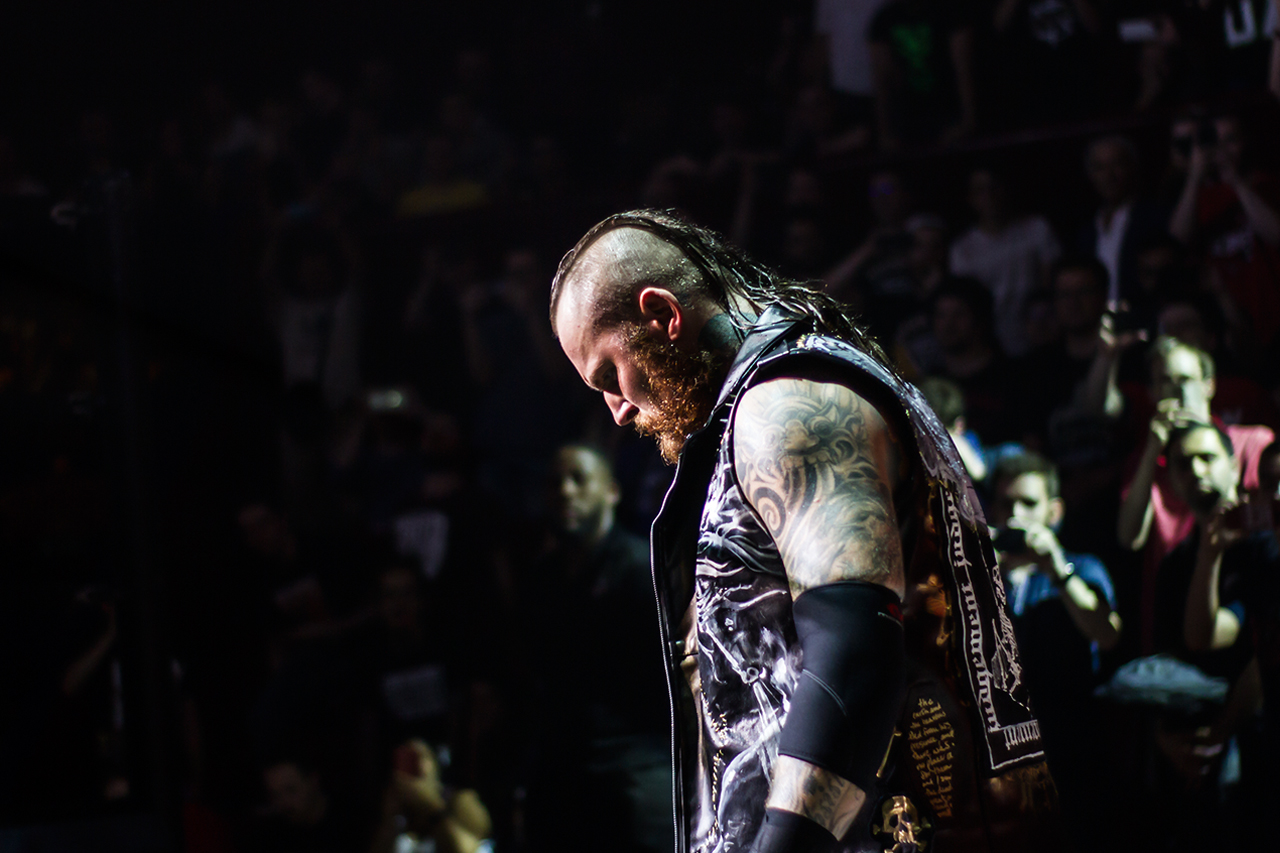 Seth Rollins has definitely taken it too far. His character as "The Monday Night Messiah" has made sacrifices as the savior.
Sadly, he has made more enemies than he can handle. He can't hold them all back now. In his illusion of saving others, can he save himself?
ADVERTISEMENT
Article continues below this ad
Aleister Black could go on his own warpath or he could team up with Dominick Mysterio to form a great team. However, that is a two-sided coin as well. Perhaps its time for Black to have his own solo breakaway.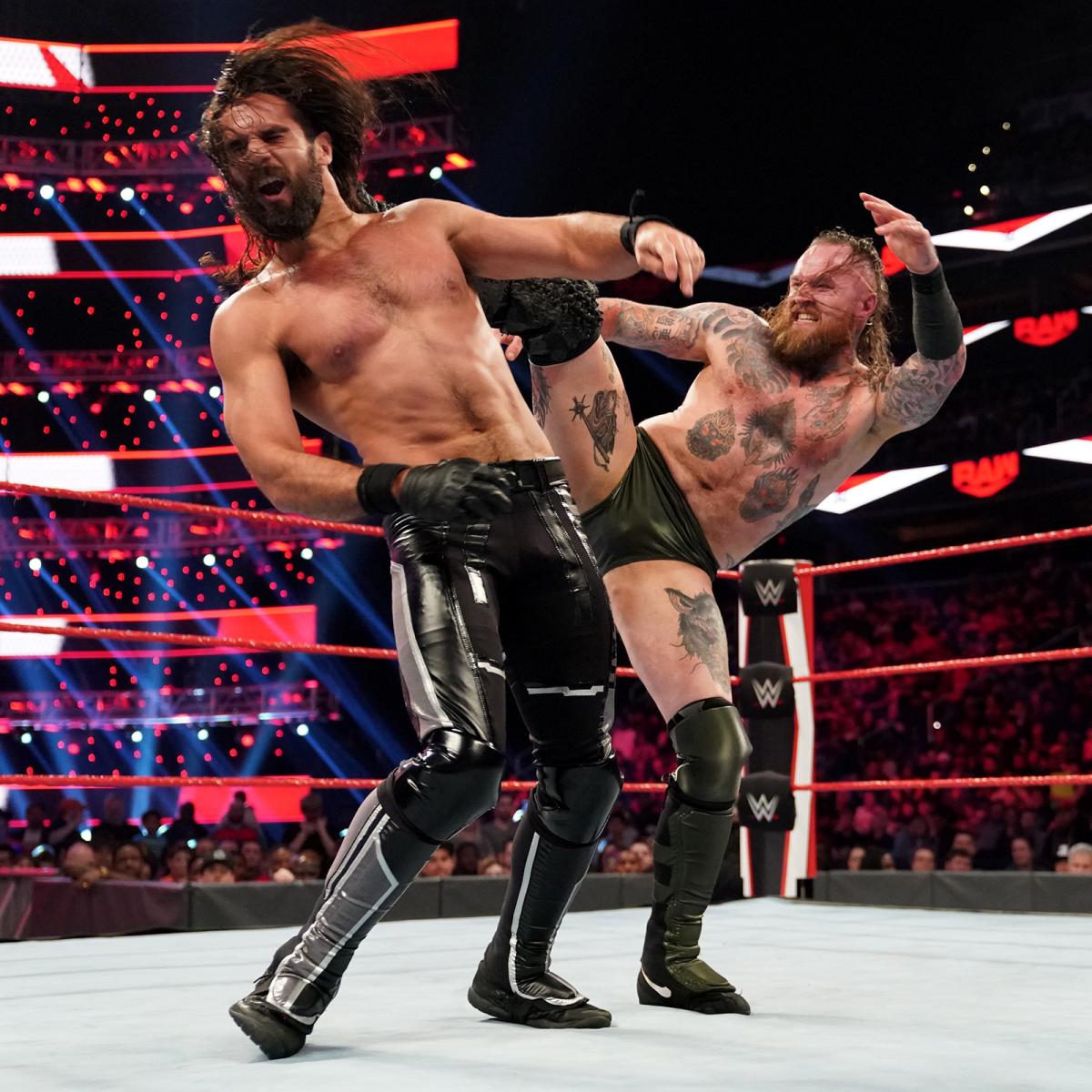 We are eager to see what WWE has planned for Aleister Black. A character change would be welcomed. Either way, Rollins and Murphy better be watching their step very carefully. How many eyes till the world goes blind for them?
ADVERTISEMENT
Article continues below this ad
Source: Aleister Black Instagram