Real Reason Vince McMahon Has Not Punished Charlotte Flair for Her Behavior
Published 11/06/2021, 10:15 AM EDT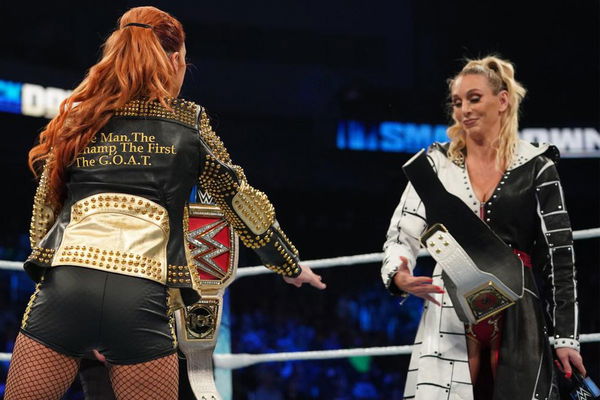 ---
---
Charlotte Flair is one of the most decorated female wrestlers ever. She has multiple accolades to her name and has been unstoppable ever since she stepped foot in WWE.
ADVERTISEMENT
Article continues below this ad
Fans consider Flair to be the most protected female wrestler in WWE, and Vince McMahon seems to love her as champion. But it looks like Charlotte is heading down to a dangerous path of unhappiness. Flair does not seem thrilled about some decisions WWE has been taking lately.
ADVERTISEMENT
Article continues below this ad
Charlotte Flair, the RAW Women's Champion, was recently drafted to SmackDown, and Becky Lynch, the SD Women's Champion, was drafted to RAW.
It was a complicated situation with the titles because the SD champ can't carry their belt in RAW and vice versa. So WWE went with the route of a title exchange which did not end well.
According to Backstage Reports, Charlotte was unhappy with how the title exchange was planned. She refused to look 'weak.' The segment on SmackDown did not go down as planned, which made Becky Lynch angry.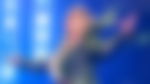 The champions had a heated confrontation backstage after whatever unfolded in front of the fans on live TV.
Even though many words were thrown around, the argument did not turn into a physical one. Anyhow, WWE cut off the segment from TV as it did not go as per plans.
WWE to fire Charlotte Flair?
Charlotte Flair's situation is a tricky one because she isn't the only one guilty or to be blamed here as per WWE sources who spoke to Wrestling Observer Newsletter, The WWE source stated, "Charlotte is a tricky situation not just because she's a star in a division with very few stars. But because she's not the only guilty party."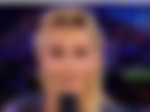 Charlotte was heavily criticized for being selfish after reports came out. A source addressed this criticism, "That's what stars do. They make sure their star power remains the same or greater."
Another source reportedly stated that people backstage were unhappy with Flair over the course of a few weeks, and it was only a matter of time before something happened. The WWE officials also escorted the Queen out after her confrontation with Lynch.
ADVERTISEMENT
Article continues below this ad
Charlotte was not seen on SmackDown tonight following her match with Shotzi Blackheart in the previous week.
It seems unlikely that WWE will fire Charlotte Flair unless she asks for her release or does something that would damage the company's reputation.
ADVERTISEMENT
Article continues below this ad
However, Flair seems to be unhappy with how WWE is currently booking her as well. But only time will tell if her unhappiness will translate into The Queen leaving WWE once and for all.