Real Reason Why Vince McMahon Was Against John Cena Turning Heel in WWE
Published 02/13/2021, 9:11 AM EST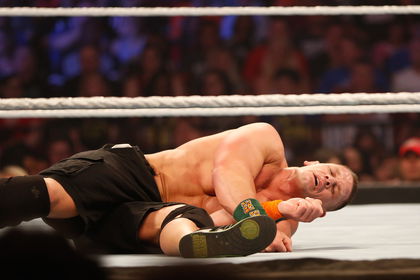 ---
---
There are multiple moments that members of the WWE Universe want to see before they die. From Sting vs the Undertake to Owen Hart's Hall of Fame induction, some moments seem too good to be true.
ADVERTISEMENT
Article continues below this ad
One such moment that fans will never see is a John Cena heel turn. The fans desperately wanted it, but Vince McMahon would never consider it.
Former WWE writer explains why John Cena never turned heel
ADVERTISEMENT
Article continues below this ad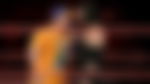 Former WWE writer Brian Gewirtz appeared on The Masked Man Show, where he talked about the decision to not turn John Cena heel. According to Gewirtz, not turning Cena heel was the right move, and it led to both parties becoming very rich. The refusal to turn Cena heel served as a model for Roman Reigns.
"When it came to Roman [Reigns], the model was John [Cena], right? Because there were plenty of times when the writers would come in and be like, 'Can we just turn John heel?' With the, 'Let's go Cena, Cena sucks. Can we do it? Can we pull the trigger?' And it was something Vince [McMahon] never wanted to do." (H/T Post Wrestling)
Vince's decision paid off, leading to Cena becoming the golden boy of the company. With Make-A-Wish campaigns and him being the face of the company, it would have been quite counterproductive.
Gewirtz added, "To put it bluntly he was like, 'Thank God I didn't listen to you,' as far as turning John heel because John was the standard-bearer and made a ton of money for the company."
Who replaced Cena as WWE's top heel?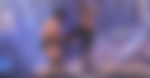 ADVERTISEMENT
Article continues below this ad
The decision to turn Cena heel depended on who would replace him. Roman Reigns was a victim of the same situation. Who would replace him? Have WWE found a new babyface in Drew McIntyre? Is this why Vince thought it would be safe to turn Roman heel?
Reigns received the same treatment Cena received when he was the vilified babyface. The chants of 'Lets Go Cena/Cena Sucks!' witnessed a rebirth when Cena's name was replaced with Roman's. The chant will stick for every wrestler poised to become the new face of WWE.
"I'm so happy for Roman to be able to be a heel now and thrive like that because you're seeing it, he's loving every second of it, you could tell. At least that is what it seems like," concluded Brian Gewirtz.
ADVERTISEMENT
Article continues below this ad