Reason Why WWE is Struggling to Book a Good Storyline For Braun Strowman
Published 12/26/2020, 7:50 AM EST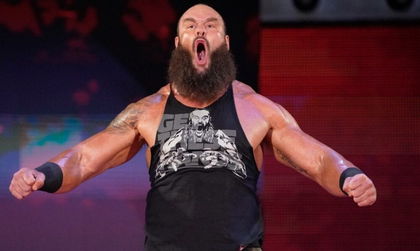 ---
---
'The Monster Among Men' Braun Strowman was one of the hottest acts in the company a couple of years ago, and it seemed he was next in line to win a big title. Sadly for Strowman, he didn't taste gold during his monstrous run on Monday Night Raw.
ADVERTISEMENT
Article continues below this ad
Strowman may have won the WWE Universal Championship this year, but the man has been directionless for over a year now.
The rise and fall of Braun Strowman
ADVERTISEMENT
Article continues below this ad
Braun Strowman made a name for himself and was booked very impressively after he embarked on his singles run. Not only did he undergo a great physical transformation, but his booking made one feel as if he was next in line to win the WWE Universal Championship.
Unfortunately, Strowman's momentum came to a halt after he suffered an elbow injury and WWE canceled his match against Brock Lesnar at the Great Balls of Fire PPV.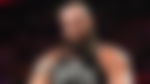 Strowman rebuilt his momentum post injury, but poor storylines such as winning the Tag Titles with Nicholas continued to plague his success. The 'Monster Among Men' won the Money In The Bank Contract, but that too was ruined thanks to Brock Lesnar.
Braun Strowman's first singles title was the Intercontinental Championship, but that storyline wasn't too interesting either! Basically, anything that came his way after losing his momentum to Reigns and Lesnar did nothing good for him as a performer.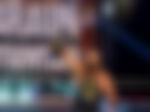 This year got better for Strowman when he won the Universal Championship at WrestleMania 36. That win and place in the match came his way because Reigns opted out of the match. Once Roman Reigns came back, the Strowman Express derailed, and he is now kayfabe suspended.
Why WWE doesn't have a plan for Strowman?
WWE has had a tough time booking a good storyline for Braun because he is simply not their priority. If it was Roman Reigns or John Cena, the story would've been different.
His booking is the typical WWE booking of giants. From the Big Show and Test to The Great Khali, WWE's laziness in booking good storylines for monstrous Superstars is not new.
Every time a giant debuts in WWE, they push him to the moon and then he falls back even quicker than his rise to the top. The Strowman case is also the same.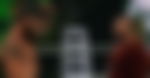 Plus, unlike Kane and The Undertaker, the Strowman character has no depth to it; there is nothing different except 'Get These Hands' and 'Strowman Express.' People don't even know the backstory of why they're calling him that, and WWE must take a note of it.
WWE explored the Strowman-Wyatt feud before the summer that brought us the Wyatt Compound match. Well, despite all the cinematics and drama, Strowman as the 'Black Sheep' scared no one. WWE could've given him more to explore with his character, but scripted promos are doing no good for him.
ADVERTISEMENT
Article continues below this ad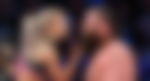 Also, putting him in the Mixed Match Challenge and storylines unbecoming of his aura made the big man look soft on screen. The damage is done, and it's going to take some serious thought from WWE to re-establish the 'Monster Among Men' as a legit 'Monster' again.
ADVERTISEMENT
Article continues below this ad
WWE blew their chance with Braun Strowman when the iron was hot. Now, he is nothing but a giant with no credibility. We hope WWE works on a sound plan for his return. Will they is another question. What do you think?