Recently Released Superstar Zelina Vega Spotted at WWE Performance Center
Published 05/13/2021, 2:29 PM EDT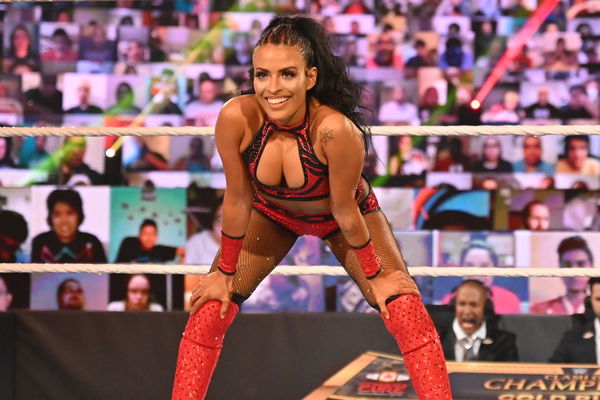 ---
---
WWE is filled with twists and mysteries. While fans know about some of them, others are just baseless rumors. One such mystery currently occupying the fans is the current status of former WWE Superstar Zelina Vega.
ADVERTISEMENT
Article continues below this ad
Zelina Vega is at the WWE Performance Center. This means that she might be re-building her association with WWE but isn't performing under any brand. Now, this isn't too much to go on.
There is news that Vega hasn't streamed on or updated her external social accounts such as Twitch or YouTube for a month now. This is interesting because WWE has a rule that Superstars cannot be earning revenue from external forums using their in-ring names.
ADVERTISEMENT
Article continues below this ad
If they do, the revenue needs to be shared with the company since the characters are legally owned by the company.
This wouldn't have been astonishing had Zelina Vega not been regularly steaming prior to this rule. Her not being active on any of the forums has raised the curiosity of the WWE Universe.
I'll add fuel to this fire… she hasn't streamed on Twitch in 3 months. Her YouTube hasn't been updated in a month. https://t.co/OQDuS8Zmul

— Joel Pearl | Twitch.tv/JoelPearl (@JoelPearl) May 13, 2021
Currently, neither Vega nor the company have made any comments about this.
Zelina Vega breached an important policy
WWE released Vega from her contract after she breached the policy which bans Superstars from having accounts and profiting from platforms built outside WWE. She was one Superstar among others who was vocal about the situation. In fact, she even sent out a couple of tweets to express her opinion.
When WWE released her from her contract, it was a subtle reminder to the rest of the Superstars about the policy's strictness. Since then, there hasn't been extreme retaliation from the Superstars.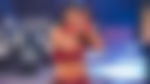 ADVERTISEMENT
Article continues below this ad
Zelina Vega did not have a huge role during her time with WWE. She worked as Andrade's manager on both NXT and the main roster.
Afterwards, she had a clash with Asuka, who was the WWE Raw Women's Champion then. She challenged Asuka for the title at Clash of Champions but was unsuccessful.
Now that she's in the performance center, it means WWE coaches and mentors are working with her to improve her in-ring skills and make her a better Superstar. If everything goes as expected, Vega might return to WWE soon.
ADVERTISEMENT
Article continues below this ad
Fans can know nothing for sure until either she or the company makes an announcement.