Renee Young Reveals the Reason for WWE Departure
Published 08/24/2020, 2:41 PM EDT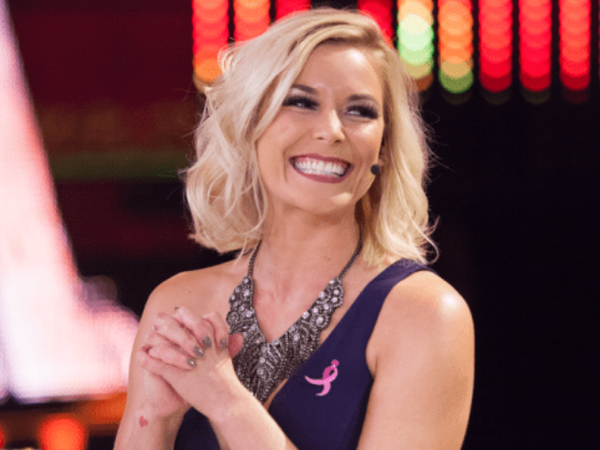 ---
---
WWE is going through a series of changes within a short span of time – SummerSlam 2020 was a major success, Roman Reigns made his huge return, WWE ThunderDome blew everyone away, and Renee Young quit the company.
ADVERTISEMENT
Article continues below this ad
It's the last one that came across as a rude shock to the entire WWE Universe. Renee confirmed that she was leaving the company during the SummerSlam kickoff show.
ADVERTISEMENT
Article continues below this ad
This was the first time she was seen on any WWE program after testing positive for COVID-19. It was a bittersweet feeling to have Young back on-air, only to confirm that she was quitting the company.
Renee Young bids her final farewell to WWE
After SummerSlam came to an end, Young took her farewell party from WWE to Instagram. In an emotional and heart-warming post, Young opened up about her journey to and within the company.
She took a ride down the memory lane and talked about the 8 years that she spent with the WWE. She talked about the shows she did, the hard work she put in, and the amazing family she found during her journey.
Lastly, before bidding her final goodbye, she gave her audience a glimpse into her future plans. To her, it will always be about pushing life forward with new pursuits and newer goals.
However, for now, she will reconnect with Renee Paquette (her real name), and give herself a reminder about why she started this journey.
ADVERTISEMENT
Article continues below this ad
"I've had such an incredible run with WWE. It's changed my life. But that all leads me to now. What's next? Do I stay satisfied with what I've done? Or do I go in pursuit of new barriers and goals in mind? I always choose the latter. I have no idea what that means or looks like, but it's time for me to go. Time to roll the dice again and shake things up, Time to light that fire again and forge on. Time to say bye to Renee Young and reconnect with Renee Paquette and remember why I started this journey to begin with."
ADVERTISEMENT
Article continues below this ad
There are predictions that she might join AEW – given that her husband, Jon Moxley, is currently working with the company