Released WWE Superstar Reveals Details About Her Incomplete Storyline
Published 06/28/2020, 4:23 PM EDT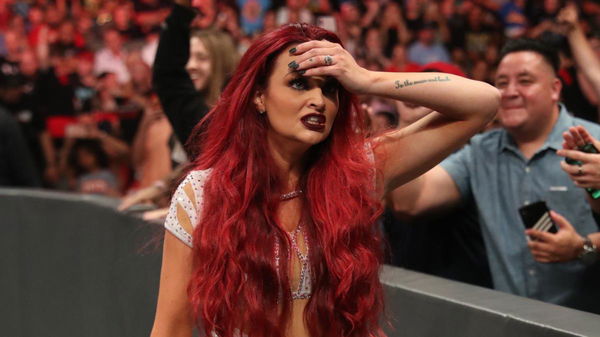 Former WWE Superstar Maria Kanellis finally revealed the answer to her incomplete storyline that was once a big topic of discussion.
ADVERTISEMENT
Article continues below this ad
In late 2019, there was a big storyline set around Maria Kanellis. Her pregnancy was the entire heat of the story. On each episode of WWE TV, she tried finding the real father to her child.
The fact that she had a husband made the entire thing all the more interesting. However, WWE dragged the storyline and overused its selling point. People soon got bored and dropped the thing altogether.
ADVERTISEMENT
Article continues below this ad
The story was eventually put on hold and completely ended on a cliffhanger. Kanellis and her husband were released from their contracts earlier this year.
This was a part of WWE's attempt to cut costs following a drop in ratings due to the pandemic. Kanellis and her husband Mike were among those who were axed as a result of a series of unfortunate events.
Maria Kanellis and her storyline ended abruptly
While the story was not as popular as it was hoped to be, a few fans are still bummed about the lack of closure. To settle the argument, a Twitter user asked Kanellis on Twitter for the answer to who the child's father was.
Kanellis reveals that it was supposed to be her husband all along! This came as a welcome relief, considering that Rusev and Ricochet were other suspects. 
My husband. He was supposed to turn face. And do a story about recovery from addiction and motivation. But… that's just too good. Too real. Too honest. And of course I was supposed to remain the bad guy. 😘 until I came back from maternity leave. Baby face momma!! https://t.co/XAlaxD869x

— MariaKanellisBennett (@MariaLKanellis) June 28, 2020
The story was supposed to branch out into a moral lesson as her husband recovered from addiction. Possibly firing shots at WWE, she claims that the storyline was "Too real" and "Too honest".
ADVERTISEMENT
Article continues below this ad
Kanellis' storyline was basically WWE's version of a sitcom but unfortunately lost traction as it progressed. Things reached the peak when WWE considered getting Maury Povich from The Maury Show to conduct the paternity test.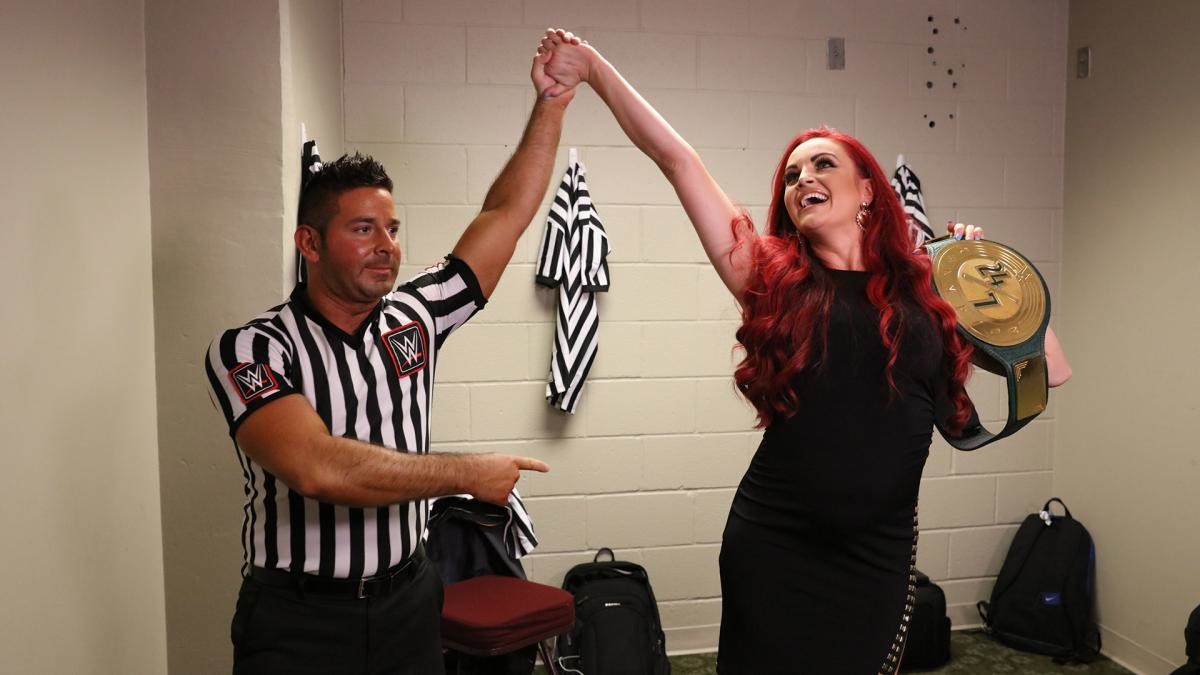 We do not know what the future hold for Maria Kanellis. She was a bit underutilized at WWE. The question asked by the fan on Twitter certainly did hit a spot.
ADVERTISEMENT
Article continues below this ad
The story ended on a cliffhanger and needed to be cleared. Thankfully, Maria Kanellis herself replied to the tweet and settled all our doubts once and for all. Just to clarify once again- the father was her husband, Mike, all along.