Reports: Kevin Owens Refuses To Show Up For RAW Tapings
Published 06/18/2020, 4:06 AM EDT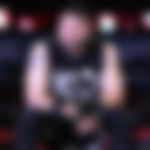 ---
---
More controversy has surfaced in the WWE Universe. Former World Champion Kevin Owens has refused to show up for RAW tapings amidst the COVID-19 scare in the WWE.
ADVERTISEMENT
Article continues below this ad
A few days ago, WWE reported that a "developmental talent" had tested positive for the virus. They had immediately paused all tapings and sanctioned a test on all their employees.
They intend to keep the recordings on hold until all employees have been tested and the results are in. All Superstars are taking the necessary precautions.
ADVERTISEMENT
Article continues below this ad
Earlier, Roman Reigns and Sami Zayn were two important superstars who decided to stay out of the scene. This was for health concerns and to protect themselves.
WWE had no issue and understood these concerns. Now, it seems that Kevin Owens is also joining that list. After WWE's announcement, he informed the management that he wasn't going to be attending the RAW tapings.
WWE holds no grudge against Kevin Owens
This sparked a lot of rumors about his future and the punishments he may be facing for non-compliance. However, WWE has no bitterness towards Owens' decision.
They have allowed Superstars to stay out of the scene. However, leaving now may not have been a good decision storyline wise.
Kevin Owens currently plays a crucial role in Apollo Crews' storyline. His refusal to appear for tapings means that the entire story could go sideways.
Therefore, the Creative Team is in for a rough couple of nights. Despite the rumors, WWE does not hold anything against Owens. The way he requested leave for this period and the reasons he stated were done professionally and politely.
The wrestling industry is taking a huge risk during this pandemic. Superstars have to make contact with their opponents in order to win the match.
Considering the fact that people are encouraged to maintain social distancing, WWE is taking a big leap of faith.
ADVERTISEMENT
Article continues below this ad
The recent announcement sparked a lot of rumors about which "developmental talent" has contracted the virus. However, WWE has maintained silence with respect to the name.
It has also requested all employees do the same. They have also been asked not to upload the results of their tests on social media.
WWE put the RAW episode tapings on hold but went through with the SmackDown tapings. As for Kevin Owens and Apollo Crews, we don't know whether WWE will continue without him, or put the entire storyline on hold.
ADVERTISEMENT
Article continues below this ad