REPORTS: UFC 261 Inspiring WWE to Bring Live Crowds Back into Arenas
Published 04/28/2021, 7:45 AM EDT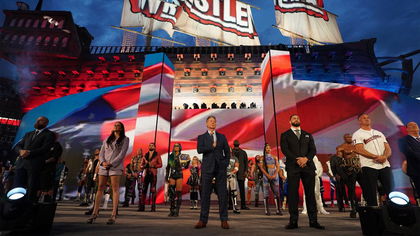 ---
---
The success of UFC 261 has WWE thinking about bringing fans back. Florida has been lax with COVID-19 guidelines as compared to other states, allowing promotions like the UFC, WWE, and AEW to function well.
ADVERTISEMENT
Article continues below this ad
Is WWE bringing back live crowds?
It was a beautiful sight to see fans return at WrestleMania 37. The pain and concern of the global pandemic melted away for two nights as the WWE Universe witnessed two nights of fantastic wrestling. However, they had to return to the Thunderdome for episodes of Raw and SmackDown.
ADVERTISEMENT
Article continues below this ad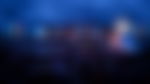 The future presents a ton of uncertainty in terms of when fans can be back for weekly episodes of Raw and SmackDown. AEW Dynamite and NXT have a small live crowd watching the matches in the CWC and Daily's Place. However, Raw and SmackDown need a much larger crowd to make ends meet.
A major topic last night backstage at RAW was the packed house over the weekend at the UFC PPV. While not many superstars are advocating for 100% capacity, nearly everyone feels as tho live crowds could return in some form at this time.

— WrestleVotes (@WrestleVotes) April 27, 2021
According to WrestleVotes, WWE is considering bringing fans back in a larger capacity after the success of UFC 261. Dana White announced UFC 261 will feature a live audience of 15,00o at the VyStar Veterans Memorial Arena, and the event received a total gate of over $3 million.
While having a full capacity is totally unsafe, as the pandemic hasn't ceased yet, many superstars believe live crowds should return. A limited capacity would make WWE's product more engaging, as compared to the piped-in noise in the Thunderdome.
How does AEW have live crowds for Dynamite and PPVs?
AEW was the first promotion to feature wrestlers and backstage staff at ringside instead of a live crowd. It added value to their product as compared to WWE who aired empty arena shows till Money in the Bank. After that PPV, WWE too began using their staff and locker room as a live audience.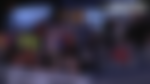 Five months after the first empty arena show, AEW welcomed fans back to Daily's Place, but only at a ten percent capacity. Chris Jericho infamously broke character to thank the fans in attendance. Eventually, the capacity rose from ten to twenty and then twenty-five percent. AEW Revolution had the highest attendance with 1,300 people in the arena.
ADVERTISEMENT
Article continues below this ad
On his podcast, Jim Ross revealed AEW is getting back on the road by July. "We're getting our schedule together. Looks like we're going back on the road pretty aggressively beginning in July. Getting back in front of a live audience is a blessing. I can't wait. I will help everybody's work."
Will WWE follow in AEW's footsteps and bring fans back in a gradual process, or will Vince McMahon jump the gun and fill his arenas till the brim immediately?
ADVERTISEMENT
Article continues below this ad