Vince McMahon is not fond of all the Superstars that are currently working with the company. Now, sometimes it's not clear exactly how McMahon feels about a particular Superstar. One such star is Aleister Black.
There were suggestions making rounds that McMahon's good books do not have Black's name in them. However, regardless of everything, the Superstar has been rising through the ranks.
Aleister Black has suffered three losses in singles matches in over a year. Two of them from Seth Rollins and one from AJ Styles.
Vince McMahon fond of Tom Budgen, worried about Aleister Black character
Now, reports are emerging that Vince McMahon is not against Black, but he has certain concerns about his character. According to McMahon, there is a possibility that his character will limit him from bigger accomplishments, precisely because it is narrow. It's similar to how he feels about Cesaro, like something is missing.
On the other hand, McMahon is hugely fond of Tom Budgen, the man behind Aleister Black's character.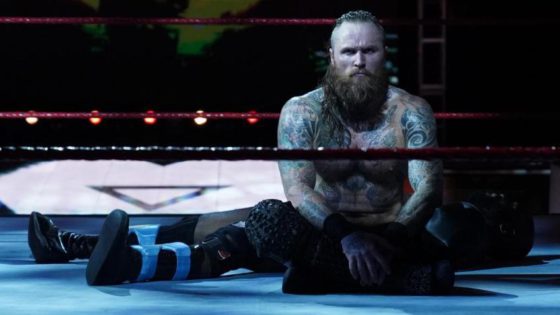 There is a possibility that WWE will try to tap into a different set of elements of the Aleister Black character and try to re-brand it in a different way. However, suggesting McMahon and Aleister are not on good terms is false.
There is a possibility that Black will be removed from WWE TV for a while to change his gimmick. It is certainly not related to Vince McMahon giving up on him as most suspect.
Apart from Vince, another top authority who has shown signs of admiration for Aleister Black was Paul Heyman. Even Black was quite fond of Paul Heyman.
Therefore, Heyman's departure from one of RAW's top positions left Black quite disappointed.
There is no denying that Aleister Black is an exceptional Superstar. Even though he did suffer a defeat at the hands of Seth Rollins at RAW, he still put up a performance which was worthy of applause.
Source: talkSport