Retribution Leader T-Bar Trades Insults with Eric Bischoff
Published 09/30/2020, 12:01 PM EDT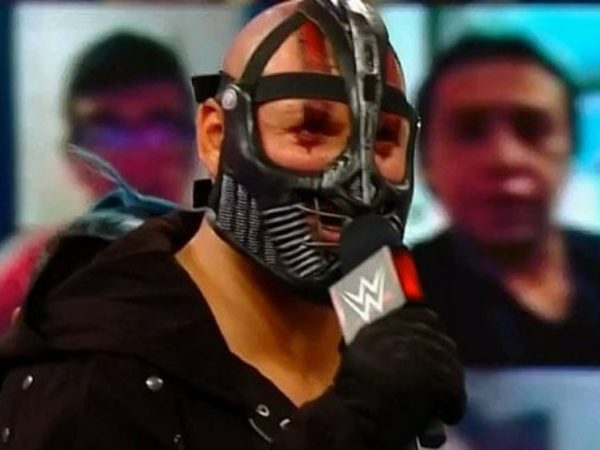 ---
---
Eric Bischoff, who used to be one of the better known General Managers of WWE Raw during the 2000s, had a thing or two to say about Retribution. However, the point of Retribution is retaliation and havoc, and that is what the leader, T-Bar, followed with.
ADVERTISEMENT
Article continues below this ad
Going back to the start, Eric Bischoff made the claim that Retribution's storylines do not interest him. In fact, he believes that the angle along with the concept is flawed. On top of that, he was majorly criticized the entire foundation of the faction.
Now, when Retribution's leader heard about this, he took a rather lower-handed dig at Eric Bischoff. T-Bar made the notion that the inspiration to bury a multi-million dollar wrestling company was taken from him.
ADVERTISEMENT
Article continues below this ad
Eric Bischoff shows T-Bar his place
Therefore, Bischoff decided to show T-Bar where he stands during one of the episodes of 83 Weeks. He tells of the Retribution leader pointing to the fact that his time with the company surpasses any worthwhile experience T-Bar might have.
"I look at social media and someone named T-BAR sent me something. What is a T-BAR? Who gives a f**k. What's he been in the business a minute and a half? Is his coffee still hot? C'mon, give me a break. If we're gonna talk about it T-BAR, I feel for you. You're new to the business, you're greener than goose sh*t, you've really not accomplished anything yet. I know you will, I believe you have potential. And I'm not blaming you for the RETRIBUTION storyline. I'm not blaming the writing team. I'm certainly not blaming one of my best friends Bruce Prichard. But it's a f'ked up story. It just is."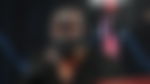 Of course, the battle of egos continued. As a response to Bischoff's attack to T-Bar personally, the latter considered it as an invitation for reprisal. He tried to one-up Bischoff by accusing the latter of being offended. T-Bar somehow arrived at the conclusion that Eric Bischoff shot back at him out of sheer offence.
ADVERTISEMENT
Article continues below this ad
The next move of the conflict has appeared from Eric Bischoff's end. He has addressed T-Bar's misunderstanding to clarify the emotion he truly felt from his comments.
ADVERTISEMENT
Article continues below this ad
Read Next: "He Still Greets Everybody"- Roman Reigns Shares His Learnings From Dwayne Johnson