REVEALED: GOATED Trash-Talker Dwayne Johnson Played a Hidden Role In Pat McAfee's Promo On SmackDown
Published 06/28/2022, 11:30 AM EDT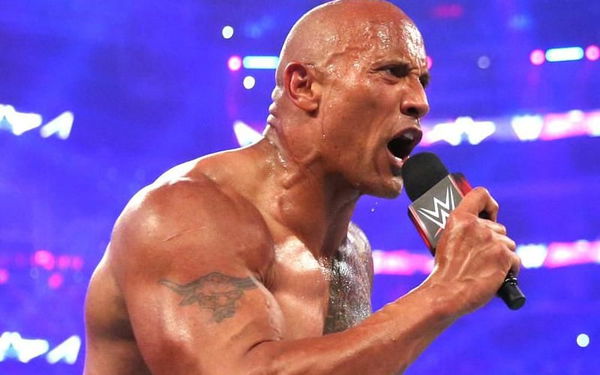 Dwayne Johnson is an amazing wrestler, but when talking about what makes him such a force, is his promo skills. Just looking at his various catchphrases and birth will give you iconic promos. The change from Rocky Maivia to The Rock wasn't just an attire or character, but the way The Rock carried himself.
ADVERTISEMENT
Article continues below this ad
In the Attitude Era, if it was announced that The Rock will be cutting a promo, the building was electric. None of the wrestlers dared to interrupt The Great One and every fan in the building shouted the catchphrase of the day with all their might. So it comes as no surprise that he helps young talents every now and then.
ADVERTISEMENT
Article continues below this ad
Pat McAfee thanked Dwayne Johnson on his podcast
When talking about The Rock on his podcast, Pat McAfee said, "Shoutout to The Rock, by the way, thanks, man. People are wondering, in the wrestling world, when you say somebody else's catchphrase, it's kind of a thing. Give them credit. Also, don't wanna go too in the weeds here, but did get permission beforehand from Dwayne Johnson to be able to say it."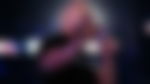 "If you do recall, in my last program, Austin Theory, when I was allowed to speak into the mic, I was in the middle of doing it, and then I got interrupted. That was around the time when I originally got the okay to say it, and that was in Miami, I think, that night actually. So it would have went bananas."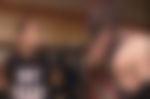 ADVERTISEMENT
Article continues below this ad
"Then I'll send like a this what I'm thinking. Hey is there any way I can potentially drop it, and he actually responded and said, hey, give me some context on how you're gonna do this? So we can really get this thing going. He gave me an entire here you go. So I'm very very very grateful and thankful for The Rock." the former NFL punter added.
The Rock's deadliest mic drops
One of the most iconic promos in the history of the business involved The Rock burying Billy Gunn's main event push. In a promo on a random Raw, The Rock imitated a conversation between Billy Gunn and God after his King of the Ring win.
ADVERTISEMENT
Article continues below this ad
WATCH THIS STORY: From Brock Lesnar to Roman Reigns: WWE Superstars Who Showed Impeccable Mic Skills in 2021
There was backstage talk about Gunn getting a main event push. But after The Rock roasted him like that and the fact that his 'It Doesn't Matter' catchphrase got over, there was no chance. Tell us about your favorite Dwayne Johnson promo in the comments below.