Revealed – WWE has Huge Plans for Bobby Lashley
Published 06/07/2020, 5:35 AM EDT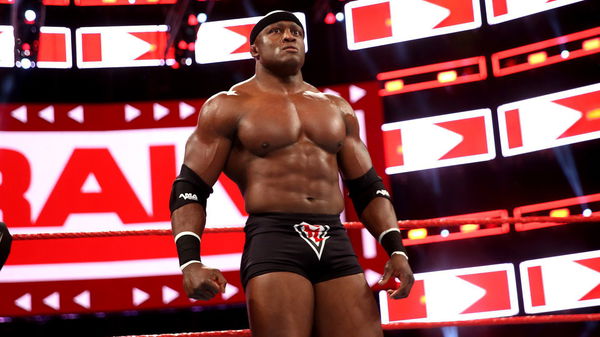 ---
---
WWE Superstar Bobby Lashley is undoubtedly one of the most talented in the WWE. He has, however, been caught up in a dead-end storyline in the recent past.
ADVERTISEMENT
Article continues below this ad
Now, Lashley has made a push for the WWE Championship, directly clashing heads with Drew McIntyre.
Lashley and McIntyre have been slated to fight each other at the Backlash pay per view. This would be a championship bout, and we may just see the title shift hands. 
ADVERTISEMENT
Article continues below this ad
Fellow WWE Superstar MVP had been placed as Lashley's manager, reportedly to give him a mouthpiece to make a run at the title. All of these cards seem to be falling into place, and we may see a new WWE Champion soon.
Bobby Lashley Groomed to the Champion?
Lashley may be one of the most underutilized superstars on the main roster right now. He has the physique to be dominant against someone like Drew McIntyre, and is extremely athletic for his size. Bobby has been shown to be a talented performer in the ring, with a wide range of moves. He has, however, been tangled up in a storyline with Lana, which hasn't really taken him to better places. This Championship push with MVP may just be when we see Lashley at his best. 
Speculations and insider rumors also suggest that Backlash will not be the end of the Mcintyre-Lashley feud. In fact, we may see the story extend all the way until SummerSlam, with all the fans watching.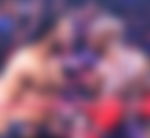 ADVERTISEMENT
Article continues below this ad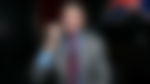 More importantly, Lashley has gone on record stating that he would like to fight Brock Lesnar, The Beast Incarnate. Matching up the two behemoths would be a spectacle indeed. Both performers are highly driven, highly talented, and would make for an excellent fight. Moreover, Lesnar would be more likely to fight another superstar for a title shot. This makes Lashley's title run all the more probable, which would set up better feuds and storylines in the future.
ADVERTISEMENT
Article continues below this ad
All in all, Bobby Lashley seems to be on track to become the Superstar he was always destined to be. The WWE also is behind him in this regard. Vince McMahon and the creative team have supported this Championship run, and if the rumors are true, Lashley will become the WWE Champion soon.