Former WWE Champion Still in Critical Condition After Vicious Attack From Seth Rollins
Published 05/14/2020, 12:15 PM EDT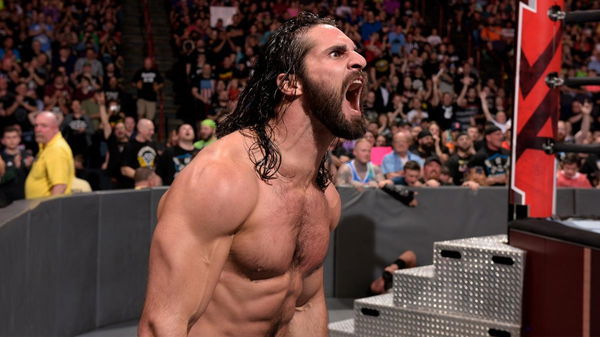 ---
---
The WWE world was shocked on Monday night when Seth Rollins launched an illegal attack on Rey Mysterio outside the ring. Rollins and Mysterio were in a tag team match with their teammates  Buddy Murphy and Aleister Black.
ADVERTISEMENT
Article continues below this ad
Seth interrupted the bout and stopped Mysterio from executing his signature move, the 619. He threw Mysterio down to the floor and proceeded to attack the smaller Superstar. The match was called off, and Rollins was immediately disqualified for breaking the tag team rules. 
The Monday Night Messiah proceeded to viciously attack Mysterio in his eye, immediately wounding him. He then held an injured Mysterio and began to drive his eye into the metal steps. Mysterio cried out in pain, but Rollins carried on with his reckless assault. Buddy Murphy's attempts to intervene were also pushed back by Rollins, who told him to "Stay the hell back!"
ADVERTISEMENT
Article continues below this ad
Rey Mysterio in critical condition
The most recent injury update states that Rey Mysterio is in critical condition, following the gruesome attack on Monday. Mysterio was the victim of a direct attack on his right eye, which had swollen up while in medical care. According to the injury update, Mysterio's eye cannot be examined and the damage to his retina cannot be assessed until the swelling subsides. The update also makes clear that Mysterio is prone to infection at this stage. 
Rey Mysterio has been through a rough week, with him being thrown off the roof of WWE Headquarters recently. Both Mysterio and Aleister Black were thrown into the dark abyss by King Corbin during the ladder match. Mysterio is an experienced, athletic performer, and will most probably come back from this injury stronger. 
ADVERTISEMENT
Article continues below this ad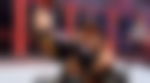 Trouble in Paradise for Seth Rollins?
Becky Lynch, Seth's fiance, had announced her pregnancy, earlier during the show, She had relinquished her RAW Women's Championship after a historic reign, holding the belt for 498 days. All eyes were on her and Rollins, who was expected to be the happiest person in the building. He was however in a grim mood throughout the tag team match, not reacting to anything happening in his surroundings. He finally snapped after a cheap shot by Mysterio, following which he began his horrific attack.
ADVERTISEMENT
Article continues below this ad
Seth reportedly apologized to Mysterio backstage, but the deed was done. The Monday Night Messiah might have just turned heel.