Rey Mysterio Reveals The Original Plan for Dominik's WWE Debut
Published 11/13/2020, 10:38 AM EST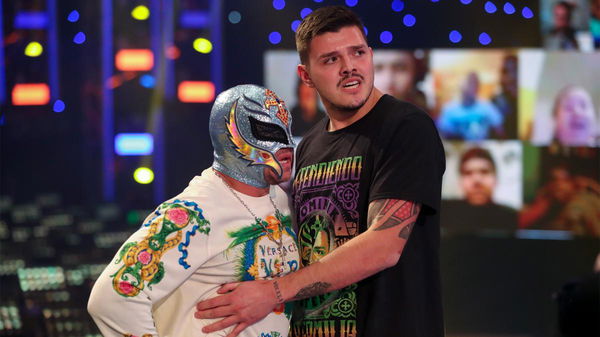 ---
---
Making his debut at SummerSlam, Rey Mysterio's son, Dominik Mysterio impressed everyone with his in-ring ability. He not only earned a lot of praise but also is consistently good in matches, especially against Seth Rollins and Murphy.
ADVERTISEMENT
Article continues below this ad
Before making his debut, Dominik Mysterio showed a teaser of his in-ring ability at last year's Survivor Series in the WWE Championship match where Rey Mysterio unsuccessfully challenged Brock Lesnar.
The double 619 and the frog splash of the father-son duo on Lesnar were iconic. The moment definitely must've been very emotional for both Dominik and Rey.
ADVERTISEMENT
Article continues below this ad
Speaking on the Chasing Glory with Lilian Garcia podcast, three-time WWE Champion and Dominik's father, Rey Mysterio, revealed that the actual plans were nowhere close to Dominik making his debut in 2020!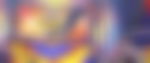 Rey Mysterio revealed early plans for Dominik's debut
Rey Mysterio revealed, "We weren't expecting this opportunity so quick. We were still giving it about another year of training. We started to negotiate with WWE for him to potentially sign a developmental deal, and we said ok. I told him to go to the Performance Center and get ready and be ready by 2021. This opportunity presented itself.
"I told him I can't say yes or no. It's up to you. However, you feel. As a parent, the last thing I wanted him to do is fail on his first try. I said all eyes are on you. It isn't an indie show with no TV. You are live worldwide, SummerSlam, one of the biggest PPVs in WWE. He took the opportunity. He had been training for almost three years by then."
ADVERTISEMENT
Article continues below this ad
Dominik Mysterio, who was also a guest on the show alongside his father, revealed why he took this opportunity. He said, "I felt I could do it. I had training from Tempe, to Calgary and then to come home to San Diego, and the people I had been in the ring with and the feedback I had been getting, I felt that I could do it. I wanted to take advantage of the opportunity that was being presented, so I jumped on it." H/t WrestlingNews.co
Dominik Mysterio has definitely lived up to his father's name and only continues to grow more as a wrestler alongside the best in the business, his father, Rey Mysterio.
Dominik is only 23 and there's a lot in his tank; it will be exciting to see how Dominik continues on his path of not only being able to fill his father's shoes but also to carve a niche for himself in the ever-changing landscape of the wrestling world.
ADVERTISEMENT
Article continues below this ad