Ric Flair and Fifi: How the 'Nature Boy' Married His French Maid from WCW in Real Life
Published 12/13/2021, 9:30 AM EST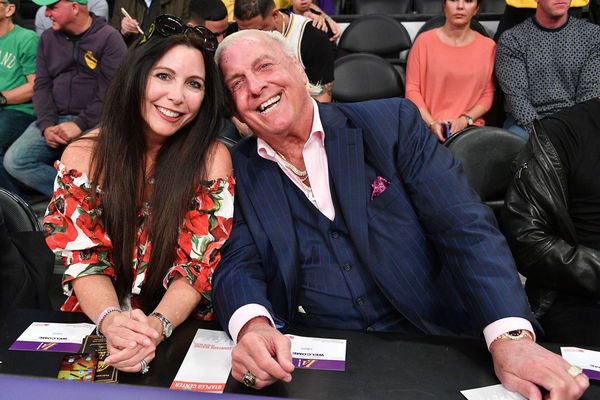 ---
---
Ric Flair is one of the living legends of the world of professional wrestling. Over the years, "The Nature Boy" had not only produced many memorable matches, but also had been a part of many memorable segments.
ADVERTISEMENT
Article continues below this ad
Flair even wrestled in WCW, where he got accompanied by 'Fifi'. Well, Fifi played a center of attraction for many during that time. She even assisted Flair in many feuds. Do you remember Fifi? Can you tell who portrayed the character 'Fifi' in WCW?
Who was Fifi in WCW?
ADVERTISEMENT
Article continues below this ad
"Fifi the French Maid" was the name given to Ric Flair's valet in WCW. She was none other than Ric Flair's present wife, Wendy Barlow.
Barlow met Flair during his stint in
WCW
. And since then accompanied Flair on many occasions. She played a major role in Flair's feud against Rick Rude prior to the Hollywood Havoc PPV in 1993. She even accompanied Flair on his talk show, 'Flair for the Gold'.
But after getting released from the promotion within a year, Barlow left the wrestling industry.
Watch This Story: Roman Reigns' Spear to Brock Lesnar's F5: Most Devastating WWE Finishers of 2021
How many wives has Ric Flair had?
Flair recently got married in 2018. But that was his fifth marriage. The WWE legend married for the first time in 1971. He married Leslie Goodman and had two children together–Megan and David. But unfortunately, the couple got divorced in 1983.
Again in 1983, she married Elizabeth Harrell. Elizabeth is the mother of Charlotte Flair and Reid Flair. But after staying together for 23 years, Flair and Harrell got divorced. In that same year, Ric once again got married to Tiffany VanDemark.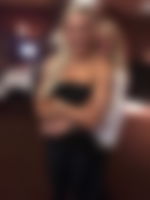 However, the two got divorced shortly after a span of three years. In 2009, "The Nature Boy" married for the fourth time. He married Jacqueline Beems. But similarly, this marriage also did not last long as the two got officially divorced in 2014.
Who is Ric Flair currently married to?
The WWE legend might have found the love of his life this time. "The Nature Boy" married Wendy Barlow in Florida back in 2018. This is Ric Flair's fifth wedding, but Flair's marriage with Wendy was a secret to none. And superstars like The Undertaker and Dolph Ziggler were also present at the wedding. Also, Ric Flair's daughter, Charlotte Flair, joined the couple at the wedding.
The couple got engaged in 2016 after dating each other since 2013. But Flair knew Wendy since his time in WCW. Wendy even worked with Flair back in 1993. But soon after that, she got released and left wrestling.

Wendy even managed Flair's sons during their time on the independent wrestling circuit. She also appeared along with Flair in an episode of Celebrity Wife Swap. In that episode, Rowdy Roddy Piper and his wife, Kitty, were also present.
Apart from appearing in WCW, Barlow also appeared in 2009 in the film 'The Joneses'. She also has a keen interest in the world of health and fitness. Perhaps that is the secret to her beauty.
ADVERTISEMENT
Article continues below this ad
How old is Wendy Barlow?
Wendy Barlow is 61 years old. Her health and fitness regime till date remains impeccable.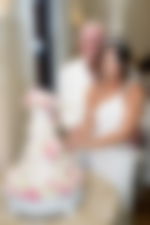 ADVERTISEMENT
Article continues below this ad
Barlow stayed away from the spotlight after leaving wrestling. But now she once again came to the spotlight after there were rumors of her dating "The Nature Boy" in 2013. Even after staying away from the limelight, she looks absolutely stunning.