Ric Flair Drops Massive Bombshell With CM Punk Photo
Published 11/21/2021, 9:40 AM EST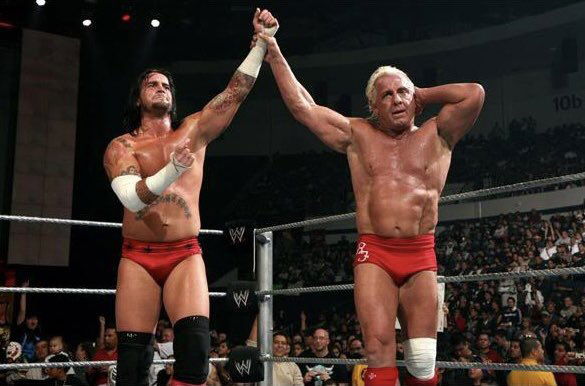 ---
---
Ric Flair was certainly one of the major attractions of WWE programming. Even after his retirement, Flair continued to make occasional appearances in WWE, mostly alongside his daughter, Charlotte Flair. But even after his departure from WWE on August 3, 2021, he is still making the buzz. Recently, there have been rumors of Flair heading to AEW.
ADVERTISEMENT
Article continues below this ad
One AEW superstar who shared the ring with Flair back in his wrestling days is none other than CM Punk. Recently, Flair took to Twitter to show a glimpse of their past and even proposed a future segment with Punk on AEW.
ADVERTISEMENT
Article continues below this ad
In his tweet, Flair posted a throwback picture of him standing tall in the ring alongside CM Punk following their victory against Elijah Burke and Shelton Benjamin on one episode of WWE ECW in 2008.
But the interesting part about this tweet is the caption. In the caption, Ric Flair stated they "can make history again". Flair suggested if AEW wants to boost their ratings, they should give him and Punk a 10-minute promo segment.
Flair was rumored to join AEW, but that never happened following the allegations made against Flair during an episode of Dark Side of the Ring. But interpreting Flair's recent tweet, it looks Flair eagerly wants to join AEW now following his rift with WWE.
Watch This Story: WWE SmackDown Results: Big E Attacks Roman Reigns, Sasha Banks Gets Retribution and More
Ric Flair previously complained about CM Punk and Bryan Danielson's contribution towards AEW's ratings
CM Punk and Bryan Danielson had immense success in their respective WWE career. Not only that, they are two of the most loved wrestlers around the globe. There was a lot of hype built around their arrivals in AEW. But according to Flair, Punk and Bryan have failed to contribute to AEW's ratings.
The two-time WWE Hall of Famer believes AEW Dynamite should never have a viewership of less than 1.1 million, especially after the signings of two of WWE's greatest stars. In the very first episode of his Wooooo Nation podcast, Flair addressed this issue.
ADVERTISEMENT
Article continues below this ad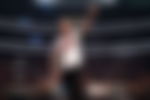 Ric Flair said (h/t: Sportskeeda), "Yeah certainly, as you said, both big stars in the business, both have had a lot of success. Um, but I don't know what they've contributed because all you can do, as we do with football or any other show, we look at the ratings and the ratings are indicative."
"To me, that show should never do less than 1.1 million, they get there once and bring in all this talent and then they go back then there's something wrong," he added.
ADVERTISEMENT
Article continues below this ad
It will be interesting to see if Tony Khan reacts to this. Do you want to see Ric Flair in AEW alongside CM Punk?