Ric Flair on Jeff Hardy Turning Down WWE's Rehab Offer: "I've Been There and Done That"
Published 12/19/2021, 12:45 AM EST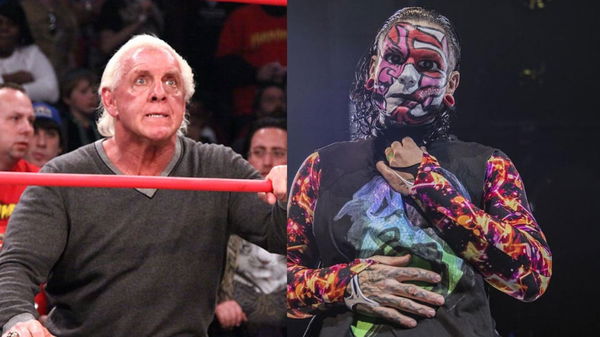 ---
---
Jeff Hardy is making all the headlines following his WWE release. His WWE release has been the primary topic of discussion among wrestling fans all around the world. People are praying for Jeff to get well soon and return to action inside the squared circle. WWE legend, Ric Flair, also talked about Jeff's exit from WWE recently.
ADVERTISEMENT
Article continues below this ad
The WWE Hall of Famer even admitted that he also denied going to the rehab for a second time. During an episode of the Ric Flair Wooooo Nation Uncensored Podcast, Mark Madden talked about Jeff Hardy getting released after declining WWE's offer for rehab.
Madden admitted he wants
Jeff
to find his way back more personally than professionally because he feels Jeff has enough money to live the rest of his life and his reputation can never be sold. According to him, he is one of the best performers of his generation.
In reply to this, Ric Flair said,
"Well, you know how I feel, I couldn't agree more. I love Jeff, I love his wife Beth and above all else they got a great relationship. You know I've been there and done that. I went there one time, and they told me like to go back again, I said 'No'."
Flair feels it did not make any difference for him.
ADVERTISEMENT
Article continues below this ad
Watch This Story: WWE SmackDown Results: Brock Lesnar Assaults Roman Reigns, Paul Heyman Gets Fired, and More!
Ric Flair talks about Jeff Hardy's future and WWE's decision to release Jeff Hardy
Later during the episode, Ric Flair talked about the future of Jeff Hardy. The WWE Hall of Famer thinks Jeff knows he made a mistake. But Flair feels Jeff is a great talent and talked about his future in the world of professional wrestling.
ADVERTISEMENT
Article continues below this ad
Ric said, "He does have the money, as you mentioned. He probably doesn't need to work, but like all of us that want to work for different reasons, it is hard to walk away." He further revealed that he knew Jeff and Matt Hardy since childhood.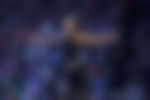 Madden mentioned Jeff returning to action, but after taking care of himself first. In reply, Flair added, "He will. It comes and goes." Soon after this, Ric talked about why WWE released Jeff Hardy. He admitted WWE is a publicly traded company, and they are looked at by everyone on a different level. So, Flair thinks WWE released Jeff not because they did not want Jeff Hardy but because being a publicly traded company, they could not allow certain things.
ADVERTISEMENT
Article continues below this ad
There have been rumors about Jeff Hardy joining Matt Hardy at AEW. But there is no confirmation of that yet. Do you want to see Jeff Hardy join Matt Hardy in AEW?