Ric Flair Rants About WWE, Shoots on Nick Khan, The Ultimate Warrior and More
Published 11/24/2021, 2:30 PM EST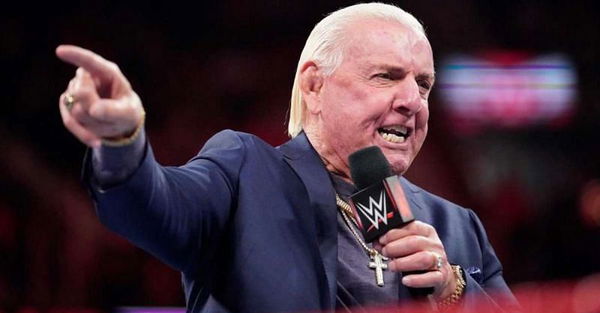 ---
---
WWE may have truly hampered it's relationship with Ric Flair when the company released him on August 3rd, 2021. It's come to a point where Flair openly takes shots at the company. This is something he couldn't do while he was still working with WWE.
ADVERTISEMENT
Article continues below this ad
During a conversation with Mark Madden, Flair revealed that he would never consider going back to WWE. This comes after he had a verbal word with Vince McMahon that he would not work with any rival promotion. Unfortunately, things have changed for The Nature Boy.
"I will never, yes, I would go to work for Tony Khan. I will never go back to WWE."
ADVERTISEMENT
Article continues below this ad
What truly irked Ric Flair was that the company took him out of WWE's opening intro and replaced him with The Ultimate Warrior. While replacing released Superstars is a norm, it still frustrated him to never wanting to work with WWE again.
"If you take me off the opening of the show and take the woo, which I own Thank God! Because, they'll never get it back. And, replace me with The Ultimate Warrior, the guy that sued the company, held them up for money."
"I guess the next thing they're going to do with me is make a DVD… people are saying how bad I was like they did with The Warrior. Then, they brought him back and put him in the Hall of Fame. That's ain't gonna work for me."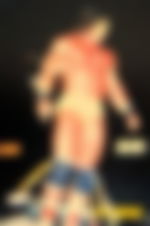 Ric Flair specifically has a problem with Nick Khan
The former Superstar has a civil relationship with Vince McMahon, but he refuses to work under Nick Khan. He believes it was Nick Khan who took him off the opening of the show, took out his signature "woo", and that's the kind of disrespect he will not tolerate.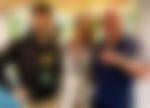 "I text Vince no worries but you know, you're not gonna bring me back, not that they won't me by any means. But, I could never work for Nick Khan in my entire life. Vince McMahon, I could work for. But, Nick Khan, who is the guy that orchestrated take me off the show. I've got my facts together. Orchestrated taking the woo off. Never in a million years."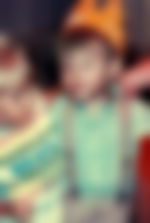 The Nature Boy reveals a shocking act by WWE
Of course, when WWE took him off the show's opening., questions arose. People asked Flair if it bothered him.
However, Flair responded by referring to an incident which happened before his release. As per him, the company's actions do not surprise or shock him anymore.
ADVERTISEMENT
Article continues below this ad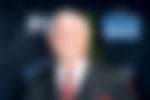 "Let me tell you something else that should not surprise the world. When I saw that they took me off the opening and all that and for whatever reason, you know, I called lack of respect. Some people said to me 'Ric, how do you feel about that?' and I said 'well, after them asking me to assign my intellectual property to them while I was on life support nothing that company does surprises me'."
Watch This Story: Stone Cold Steve Austin to John Cena: Greatest WWE Rivals of Dwayne The Rock Johnson
ADVERTISEMENT
Article continues below this ad
There is no ounce of doubt that Ric Flair will not return to WWE ever. If he does, it could be for a special appearance, but never to work with the company under contract!