Ric Flair Reveals if He is Happy After WWE Retirement
Published 05/14/2021, 11:56 AM EDT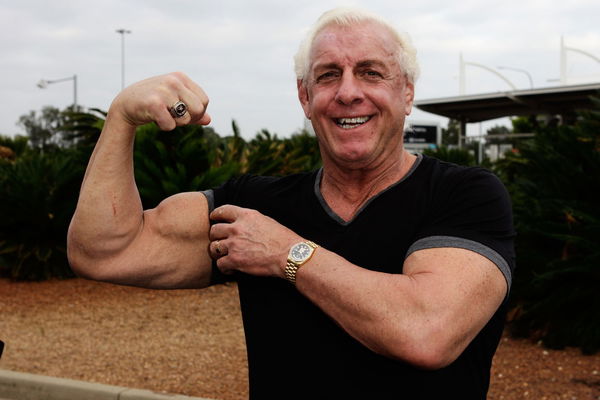 The 'Nature Boy' Ric Flair is name that is no stranger to anyone from any generation. Naich had a long professional wrestling career that spanned over four decades! He was a ladies man, and we all know his 'limousine ridin, jet flyin' stories. All in all, Ric Flair has lived life to the fullest.
ADVERTISEMENT
Article continues below this ad
However, there is a lot of difference between living life to the fullest and being happy. And 'Nature Boy' revealed it himself.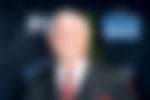 Ric Flair says he is currently the happiest he's ever been!
ADVERTISEMENT
Article continues below this ad
During a recent appearance on Ariel Helwani's MMA Show on ESPN MMA, the 'Nature Boy' was asked when was the time he had been the happiest in his life. Without hesitation, he said, "Well, the happiest I've ever been in my life is right now. I don't have to think twice about that. The other second happiest time was in the 80s."
Ric Flair wrestled for several promotions across the globe throughout his illustrious four decade long career. But he believes his most rewarding stint was in Vince McMahon's WWE. "Most rewarding time was with WWE from 2001 to 2008. So, most fun? 80s, happiest? Right now."
The 'Limousine Ridin, Jet Flyin' says his second happiest times were the 80s. Well, when you look at his career trajectory, that's when the 'Nature Boy' really became a household name. 80s was the decade that transcended Ric Flair to be 'The Man.'
Ric Flair won his first NWA World Heavyweight Championship from Dusty Rhodes at the start of the 80s. And then what followed was immense popularity and global success. Flair not only defended his title in Jim Crockett Promotions/NWA, he also fought the who's who at All Japan Pro Wrestling.
ADVERTISEMENT
Article continues below this ad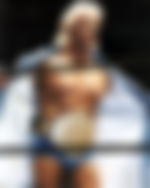 When you think of all these things, it's a no brainer why he chose the 80s to be the second happiest time of his life.
Flair was recently seen on WWE programming in a storyline with his daughter Charlotte Flair and Lacey Evans. However, he was taken off screen after Evans took time off due to pregnancy.
ADVERTISEMENT
Article continues below this ad
Either way, Ric Flair is a legend who will be immortal.