Ric Flair Reveals That He Used to Drive This WWE Legend Around
Published 05/04/2022, 10:30 AM EDT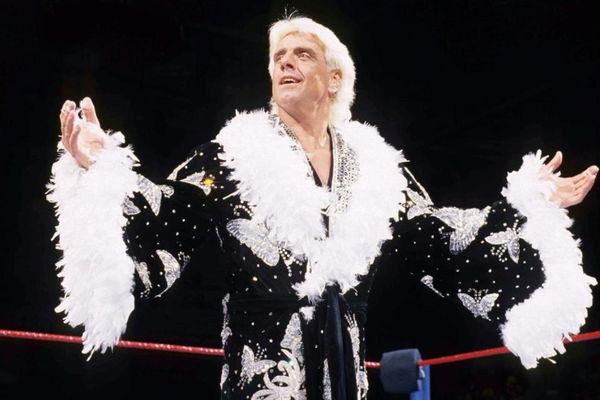 'The Nature Boy' Ric Flair has done it all and seen it all in his wrestling career. His in-ring career spanned around 40 years and he is considered the greatest by many of his peers and wrestling critics. His legacy will always be as a wrestler who went to every promotion and succeeded.
ADVERTISEMENT
Article continues below this ad
Ric Flair, in his long career, faced a plethora of wrestlers all over the world. His most prominent years were at AWA, JCP, and WCW. However, his favorite wrestler to work with was Andre the Giant in AWA.
ADVERTISEMENT
Article continues below this ad
Recently, on his YouTube channel podcast, Ric Flair talked about being the favorite of Andre the Giant back in the day. He told he used to drive Andre everywhere for matches during the time they were working together.
Flair said, "I would never get sat out. They would take 10 guys and pile them top and then Andre would sit on top of everybody. It was brutal if he didn't liked you man, he dragged you in the middle of the ring."
He added, "He liked me yes. I was his driver. 72 and 73. AWA. He would work in there a lot. Taking him down through downtown Chicago rush street 1972 (makes hand signs of partying)."
Andre the Giant was one of the gems in the business, and everyone who worked with him over the years says the same. We can see shades of this in the sitcom Young Rock, which is the latest thing that is showcasing Andre's real nature.
Flair on one of the previous episodes has claimed to have wrestled Andre in 500 tag team matches, and 100 battle royals and had only two singles matches. The Nature Boy shared the ring with Andre in the early 80s. Although, in the 70s, he had plenty of tag team matches with Andre.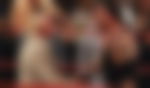 Irrespective of having ample matches with one another in AWA, JCP, and other promotions, Flair and Andre never faced each other in WWE or WCW during the company's boom period.
Ric Flair to represent WWE in a non-WWE event
WWE released Ric Flair in August 2021 after The Nature Boy asked for it. We saw Flair returning to NWA and also becoming the promotions Hall of Famer and also debuted in AAA wrestling. However, The Nature Boy is set to represent WWE in a non-WWE event.
ADVERTISEMENT
Article continues below this ad
Watch This Story: The Undertaker to John Cena: WWE Superstars With Highest Number of WrestleMania Matches
Recently, Fiterman Sports, the official autograph company of WWE, announced the Megacon Orlando event later this month. WWE superstars Carmella, The Undertaker, Alexa Bliss, and The Bella Twins are going to appear alongside Ric Flair at the event.
ADVERTISEMENT
Article continues below this ad
This will be the second time Flair will represent WWE after they release him in August 2021. The last time he did the same was in the Peacock series EVIL for the episode regarding him earlier this year.